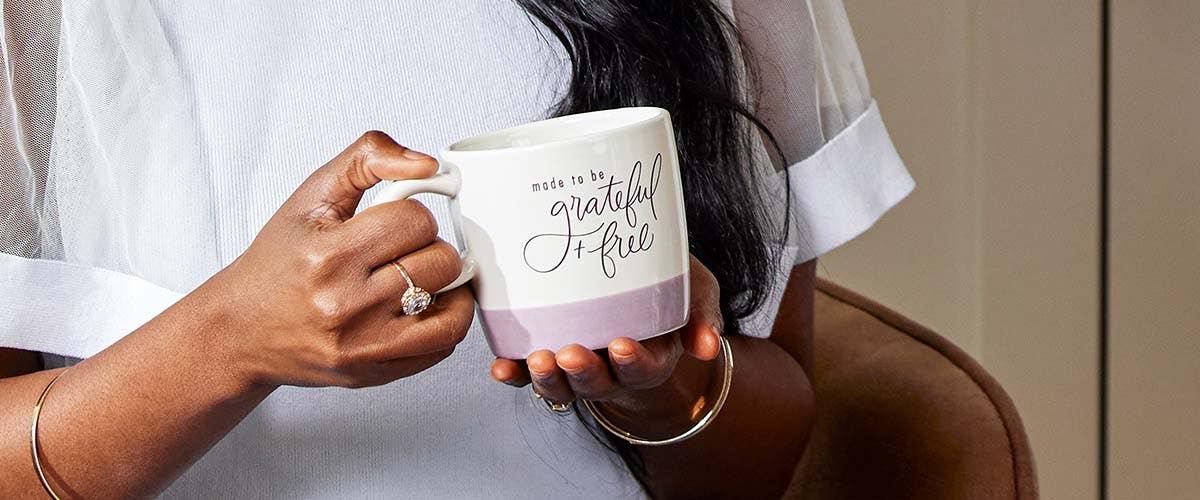 Filled with love and joy, Christmas stockings are such a delightful part of the holiday celebration. If you're looking for faith-based stocking stuffers for the whole family, DaySpring has a wonderful selection to make your Christmas even more meaningful. In this stocking stuffer gift guide, we've gathered small and inspirational presents that will warm the hearts of your loved ones.
The Wordsearch Book: Becoming by Margot + Co
This word search book is not just a fun activity; it's an opportunity for reflection. With faith-filled quotes and scriptures, it's a thoughtful stocking stuffer for the whole family. If you have family members who love this type of interactive activity, keep the fun going with the second edition, The Wordsearch Book: Presence.
Joy for Today Perpetual Calendar
With 365 inspirational quotes and Scripture from various translations of the Bible, this daily flip calendar will inspire and encourage you every single day of the year. It's perfect for small moments of reflection and faith-sharing with your loved ones. DaySpring has created Perpetual Calendars for virtually every person or occasion on your Christmas list this year from kids to men, sharing positivity to bringing hope and encouragement and so many more here!
Your Paths Promise Box by Katy Fults
This promise box contains 26 beautiful messages of hope and inspiration. Each page was prayerfully hand-painted and designed by best-selling artist and author, Katy Fults. It's a lovely way to encourage faith and share uplifting promises with your family.
Grateful & Free Ceramic Mug
Enjoy your favorite hot beverages in this inspirational ceramic mug. Its faith-filled message of gratitude is a wonderful way to start the day with faith and thankfulness. You can shop our entire collection of inspirational mugs and drinkware to find the perfect inspirational sentiment to gift to your loved ones.
Be Still and Know Prayers to Share by Cleere Cherry Reaves
Prayers to Share: 100 Pass-Along Notes to Be Still & Know gives you 100 opportunities to invite your friends, family members, and even complete strangers to take a breath and remember to rest in the peaceful arms of our loving Father. Each tear-out includes a heartfelt prayer, corresponding Scripture, inspirational quote, and space on the back for a handwritten note.
We not only have Prayers to Share for the reminder to be still, we have Prayers to Share for any occasion! Whether your goal is to share the Gospel with others, to share messages of hope, peace, or joy, to celebrate friendships, encourage in tough times, to encourage your spouse, to send notes of love to your children, and more, we have Prayers to Share that were thoughtfully created just for you. You can shop the entire Prayers to Share Collection here.
In addition to these wonderful gifts, we have a fully curated collection of faith-filled stocking stuffer items that are sure to bring hope and encouragement to any recipient!
This Christmas, make the stocking stuffers for your family not only delightful but also inspirational and faith-filled. These small presents will not only bring joy but also encourage moments of reflection and connection with your loved ones. Choose meaningful gifts that inspire, uplift, and make your holiday celebrations more meaningful.
At DaySpring, we understand the importance of faith and the power of inspirational gifts. We hope our gift guide helps you find the perfect stocking stuffers for your family, reflecting your love and appreciation for their faith journey. May your holidays be filled with love, joy, and the warmth of giving!