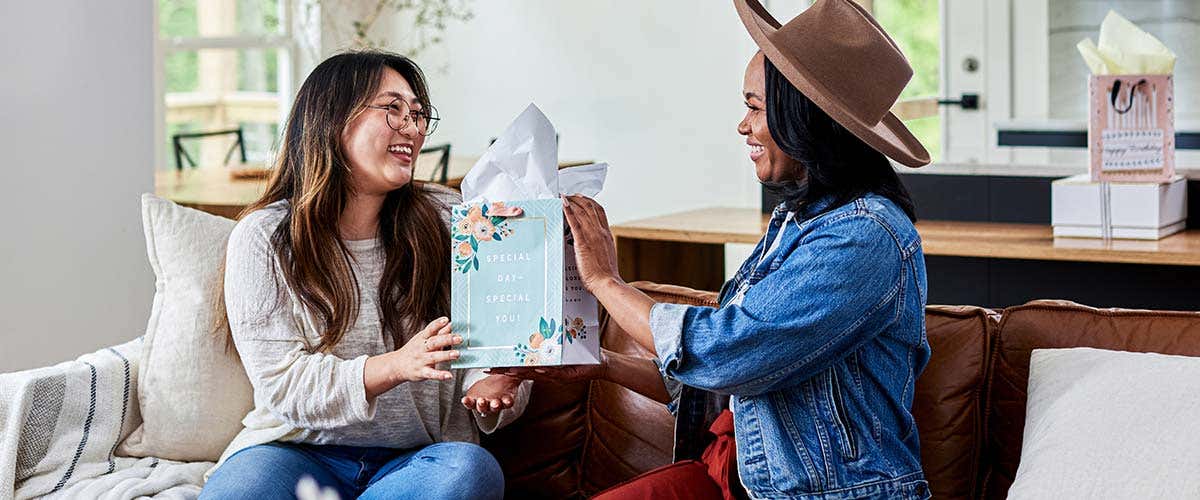 We've all been there - running around from store to store at the last minute trying to find just the right birthday or Valentine's gift for that hard-to-buy-for friend. Then, with only minutes left to decide, we end up grabbing something that she might like before heading over to the party, all the while feeling like we've let our friend down. And, why? Well, because we are showing up with a meaningless gift that just doesn't quite represent how much we truly care for her.
At DaySpring, we want to provide you with heartfelt, meaningful gifts that will truly celebrate the special friendships in your life. From inspirational décor, Scripture-engraved jewelry and encouraging gift sets, we've got you covered.
Inspirational Décor - By gifting inspirational wall art, candles, trays and throw pillows, you are not only giving your friend a beautiful addition to their home setting, but you are also providing her with year-round reminders of God's love, hope and peace.
Jewelry - As a true friend, you know what uphill battles your friend is climbing. You know her struggles as well as her joys in life, her trials and her passions. Choose a necklace, bracelet or earrings with just the right message or Scripture to help her through her days. This You Are Free necklace and promise box might be the perfect gift to remind her you are always rooting for her.
Gift Sets - Looking for a theme? We've pulled together some beautiful and inspirational matching gift sets to make gifting easier for you!
At DaySpring, it is our hope that by providing you with meaningful, Scripture-filled gifts, you will be fully equipped to encourage your friends and loved ones with hope-filled messages of God's love, peace, hope and strength. Know someone who might need a little encouragement? Why not reach out to them with a free, shareable Ecard, small gift or hand-written card? It might just be exactly what they need to hear.
Looking for more inspiration? Browse our entire Devotional Library and sign up for our e-newsletter to receive free articles, updates from our Ecard Studio as well as exclusive deals.