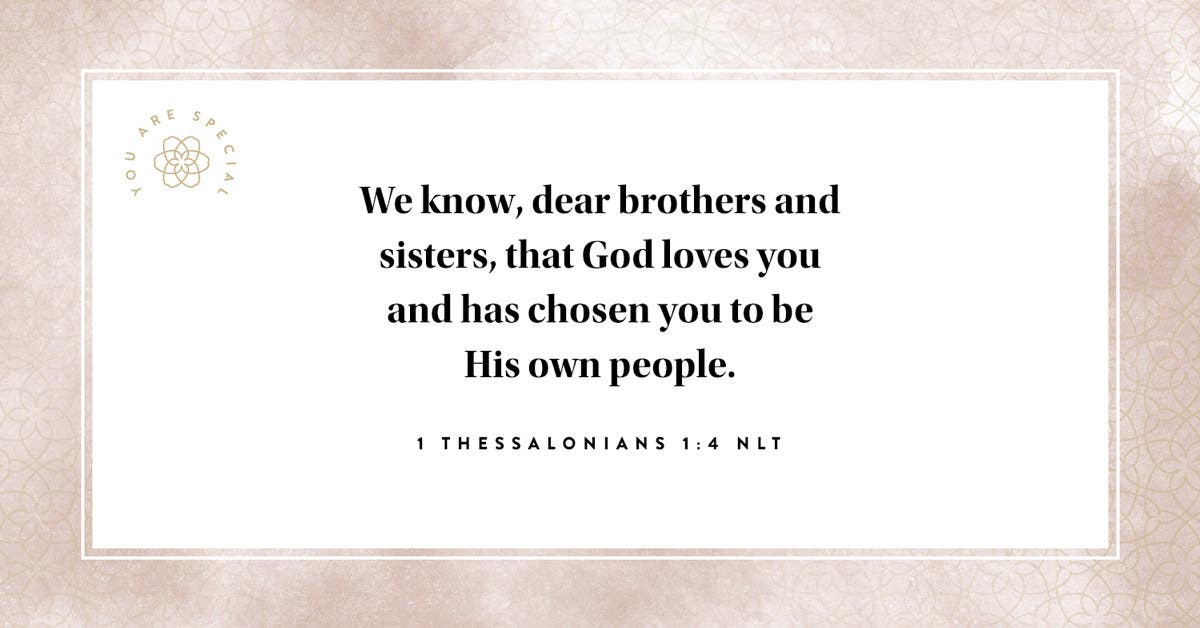 You are irreplaceable. 
You are chosen. 
You are treasured. 
You truly are as beautiful as God sees you! 
Father, as hard as it may be sometimes  
to believe what you say about me,  
I want to believe you.  
I know that accepting my role as your child  
will help me know you better  
and help me love the world around me  
with your light and love.  
Open my eyes to your perspective. 
Today's Reading: Psalm 119:73-74 NLT


You made me; you created me.
Now give me the sense to follow your commands.
May all who fear you find in me a cause for joy,
for I have put my hope in your word.


Looking for more inspiration? You can find more resources for hope and encouragement, such as products to help you grow in your faith or resources in our article library on DaySpring.com.