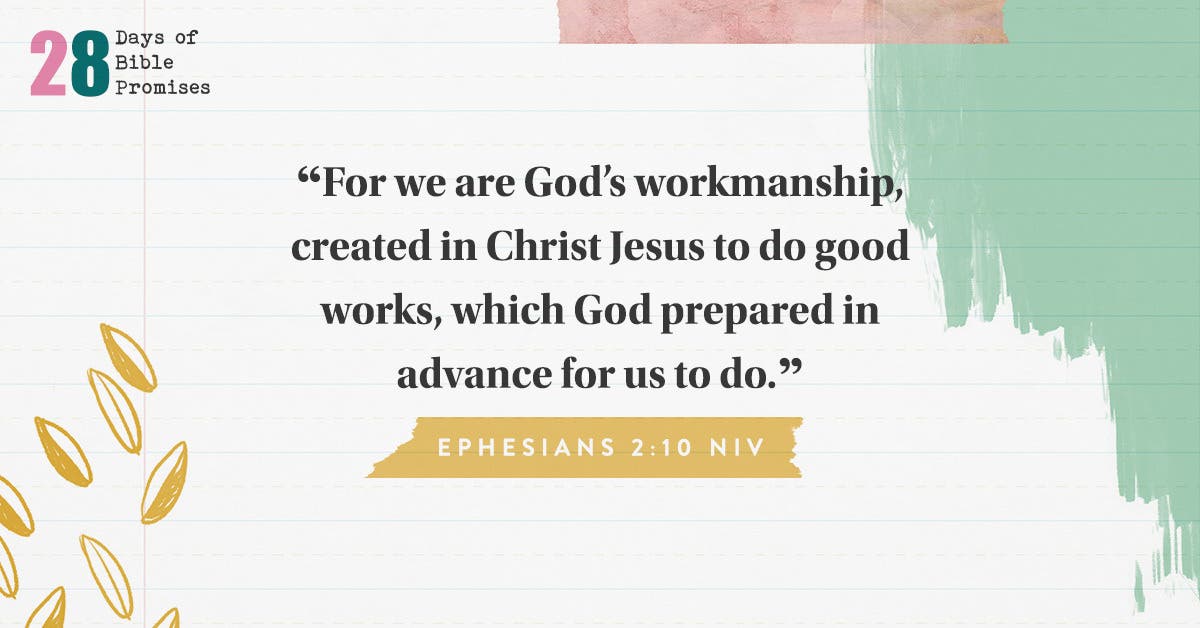 What a compliment Paul gives here to your vaule in God! To be God's workmanship means that He took qualities of His own and imparted them – through Christ – into you! Does that give you chills?! He did this because He has work for you to do – His work. He has prepared you, equipped you, and gifted you to accomplish His will for your life and for His kingdom. What an honor to wear a badge of holiness and be used for His glory. Praise Jesus!
For just as the body without the spirit is dead, so also faith is dead. (James 2:26 HCSB)
All Scripture is breathed out by God and profitable… for training in righteousness, that the man of God may be complete, equipped for every good work. (II Timothy 3:16-17 ESV)
You, however, are not in the flesh, but in the Spirit, since the Spirit of God lives in you. (Romans 8:9 HCSB)
For we are God's workmanship, created in Christ Jesus to do good works, which God prepared in advance for us to do. (Ephesians 2:10 NIV)
Lord God, I want to complete the work You would have me do! By Your Spirit within me, show me, lead me to the place, the time, and the people You would have me serve.
This is an excerpt from 100 Days of Bible Promises by Shanna Noel and - a devotional book released by DaySpring publishing. Learn more about this book, or shop other books & devotionals from DaySpring.