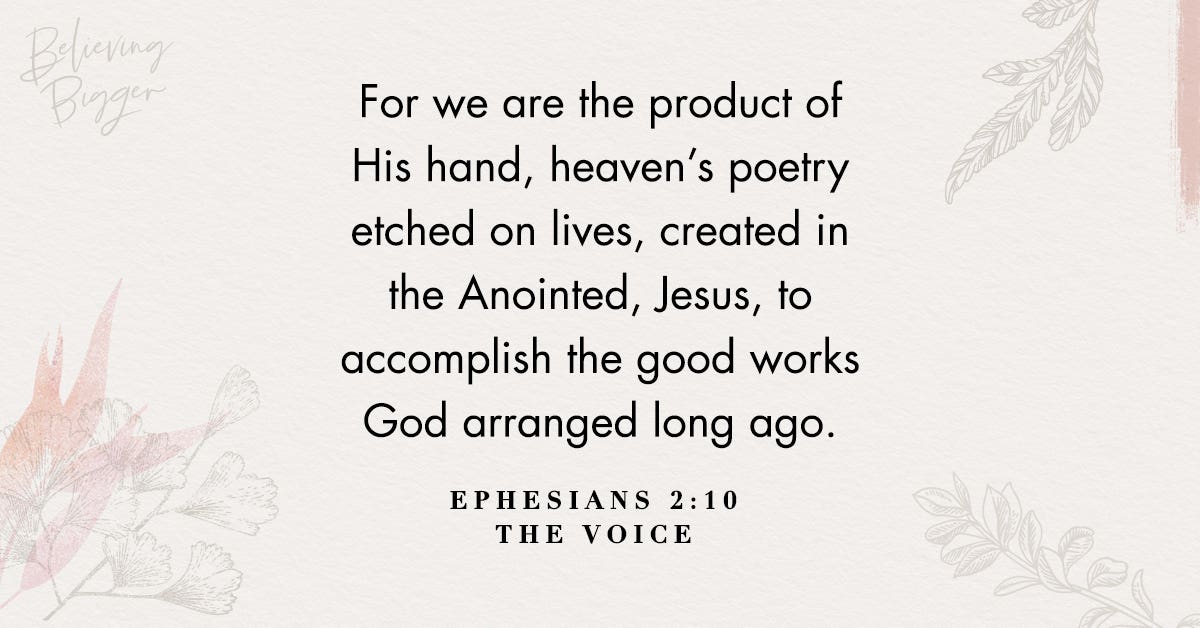 "You did not choose Me, but I chose you and appointed you that you should go and bear fruit, and that your fruit should remain, that whatever you ask the Father in My name He may give you." (JOHN 15:16 NKJV)
As women, we have an up-and-down roller coaster-like relationship with the word "leadership". On one hand, we're supposed to be submissive and supportive. We learn much about surrender but less about stepping up. We want to expand the kingdom, but we don't want to step out of place. We want to be a good wife, a pleasing daughter, and a wonderful mother, but we're afraid to admit that our hearts crave something more. And therein lies a holy tension. God desires that we absorb the wisdom of others but also that we never place the perspective of others (and the protocol of the world) above His voice and plan. The ancient truth is that leadership is your birthright. It's in your DNA. God is not a respecter of persons (see Acts 10:34). That means He doesn't intend for just some of his daughters to lead. He designed you for a specific purpose, mission, and assignment. It's not about notoriety, status, titles, or how many people know your name. Leadership is about understanding how God has uniquely wired you to make His name known. Supernatural leadership happens when you use your gifts, voice, and presence to be a representation of God's love, goodness, limitless creativity, hope, and freedom. You have been personally and strategically handcrafted by the Most High God to lead others into His presence, possibility, and eternity. Don't be scared to shift, ashamed to bear abundant fruit, nor shy about asking God for provision. There is nothing holy about hiding. You were born to lead, built to move others forward, and chosen to rise up for such a time as this.
Where are you feeling led to lead next?
Pray:
Lord, You have been gracious with Your attention and intention for me. Anchor me in the anointing of leadership. Reveal my assignment and equip me to serve passionately and proficiently. Amen.
This is an excerpt from 100 Days of Believing Bigger by Marshawn Evans Daniels - a devotional book releasing on September 22nd by DaySpring publishing. Learn more about this book, or shop other books & devotionals from DaySpring.