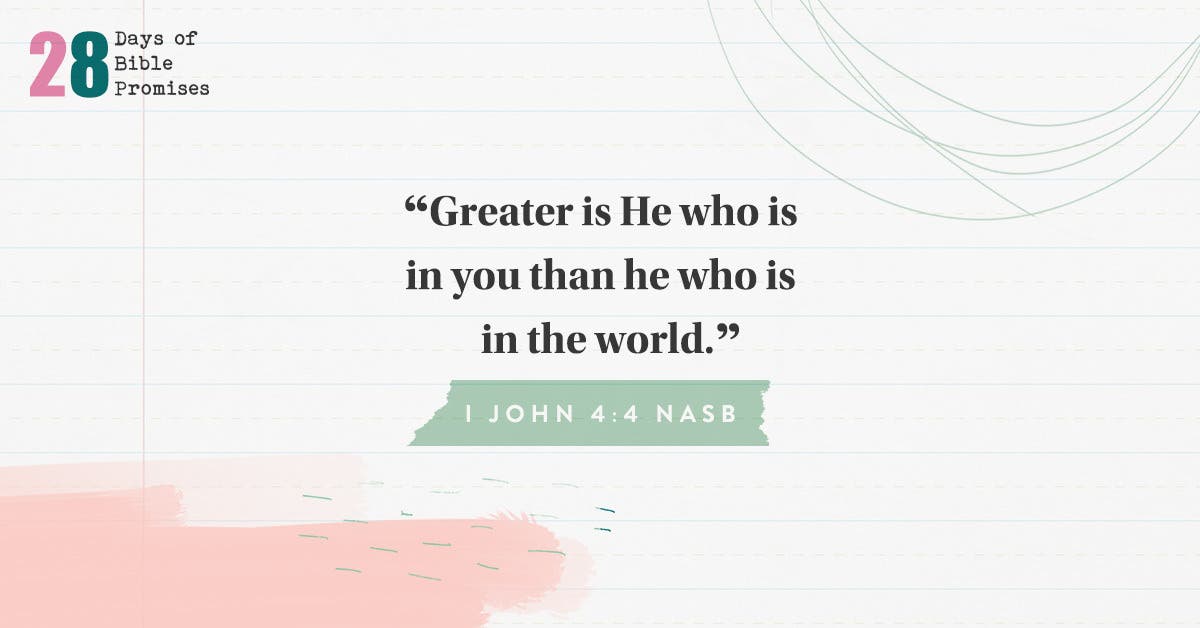 Have you ever stood Domino tiles in a row, then tipped the first one and watched the rest fall down consecutively? It's a good representation of the chain reaction your mind takes when you dwell on something. When you think on something bad, negative thoughts, actions, and stress will follow. But when you turn your thoughts toward God and His goodness – through prayer, Scripture, or praise – He fills you with His peace. Hmmm… worry and stress, or God's peace. Which will you choose today?
Trust in the LORD with all your heart, and do not rely on your own understanding; think about Him in all your ways, and He will guide you on the right paths. (Proverbs 3:5-6 HCSB)
You have been raised to life with Christ. Now set your heart on what is in heaven, where Christ rules at God's right side. (Colossians 3:1 CEV)
And the effect of righteousness will be peace, and the result of righteousness, quietness, and trust forever. (Isaiah 32:17 ESV)
He will keep in perfect peace all those who trust in him, whose thoughts turn often to the Lord! (Isaiah 26:3 TLB)
Lord, I claim Your perfect peace now as I dwell on You and all the many ways You have been faithful and true in my life.
This is an excerpt from 100 Days of Bible Promises by Shanna Noel and - a devotional book released by DaySpring publishing. Learn more about this book, or shop other books & devotionals from DaySpring.