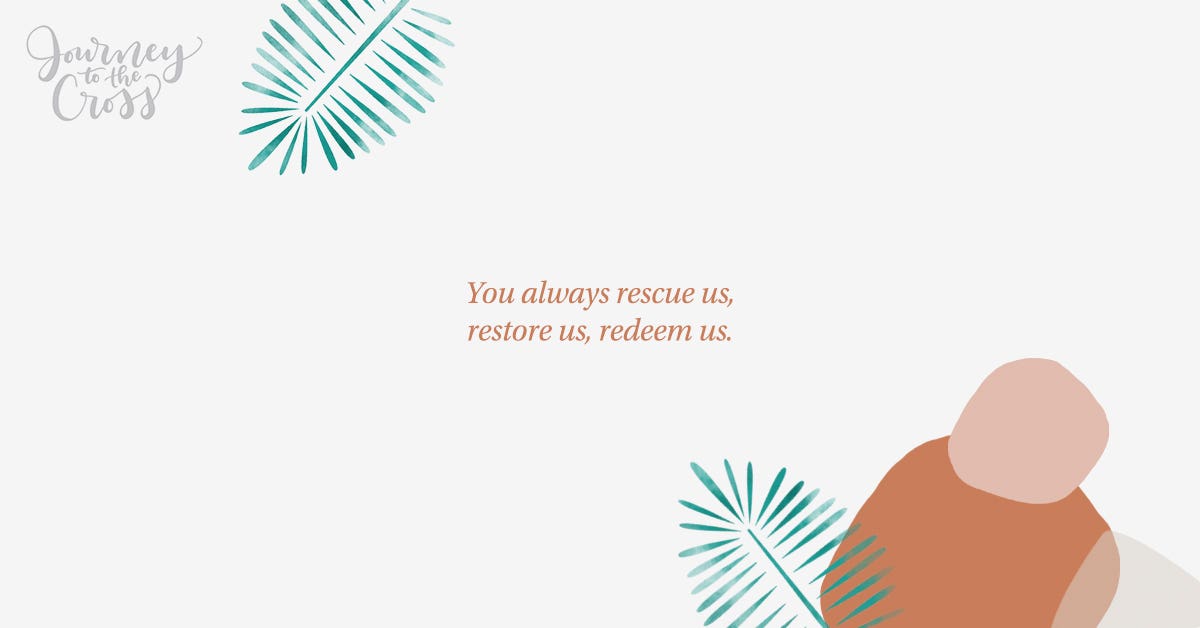 When I begin thinking that a rejection or disappointment is a result of my inability to measure up, I open up God's Word for a dose of reality and a reminder of who – and Whose – I am.
While we're taking time to eliminate the things that distract us from drawing close to the Lord during this season, let's get rid of the lies this world has told us, leaving room for the truth of God's Word. If we give up lies for Lent, we just might find we're filled with a better understanding of who God is and who He says we are. These verses helped me remember just what God says is true about me:
Now this is what the LORD says -
the one who created you, Jacob,
and the one who formed you, Israel –
"Do not fear, for I have redeemed you;
I have called you by your name; you are mine.
I will be with you
when you pass through the waters,
and when you pass through the rivers,
they will not overwhelm you.
You will not be scorched
when you walk through the fire,
and the flame will not burn you.
For I am the LORD your God,
the Holy One of Israel, and your Savior.
I have given Egypt as a ransom for you,
Cush and Seba in your place.
Because you are precious in my sight
and honored, and I love you,
I will give people in exchange for you
and nations instead of your life.
(Isaiah 43:1-4 MSG)
See that? We are His. We are loved. The mighty God of this universe would do anything for us – and He has by dying on the cross for our sin and overcoming death by rising again. I love the way The Message ends that passage: "That's how much you mean to me! That's how much I love you! I'd sell off the whole world to get you back, trade the creation just for you."
Amen, and let's not forget it again! Let's not dwell in the lies any longer. Let's get rid of every single half-truth and blatant lie, every hint of fear and doubt and insecurity – and then let's watch as God fills us up with the beautiful truth of His love.
Dear God, I need Your help. I'm so confused and twisted up, caught up in the doubts and insecurities that I can't seem to get out of my head! I know what You say about me, but it doesn't feel true. Can you help> Will You help me get rid of anything that is not true? I want to give up lies for Lent – and for good. I want to stay focused on You and what You say is right and true and good. Please help me, Lord. Show me the truth and help me resist the temptation to believe anything else. Open my eyes to what You want me to hear and protect me from the fear and rejection and disappointment that will surely lead me further from You rather than closer. Help me draw near, God. Take away the lies standing between us. Forgive me for letting my eyes and heart stray from You. Thank You for reminding me what's true. I love You, Lord. Amen.
This is an excerpt from Journey to the Cross: Forty Days to Prepare Your Heart for Easter, from the (in)courage community. If you are enjoying this series, you can purchase the book to experience forty days of encouragement and guided Scripture, reflections, and prayers.