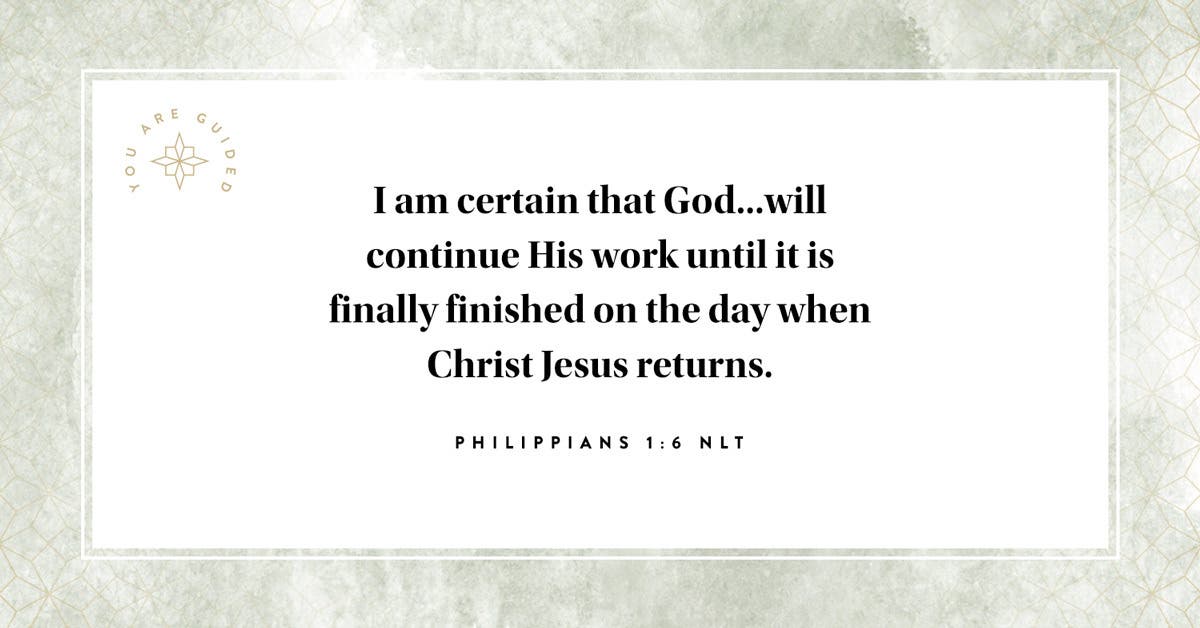 Let the word of Christ dwell in you richly, teaching and admonishing one another in all wisdom, singing psalms and hymns and spiritual songs, with thankfulness in your hearts to God. COLOSSIANS 3:16 ESV


It's hard to wait, isn't it? I have two little ones, and they often have a hard time waiting, even if it's just for me to finish making lunch. We can feel the same way about our Father too. We want direction, and we want to be fed. But sometimes silence is His answer. He sees everything—our past, our present, and our future—while we can only see what is right in front of us. His plans are best, and they are greater than we could ever imagine. Aren't those good reasons to forget our agendas and be aligned with what He wants us to do? We should be okay in the waiting and trust that He wants us to be exactly where we are. When we wait for Him to move and then follow every step He lays before us, He will make our paths straight. It's when we get tired of waiting and start making moves on our own that we sometimes find ourselves worn out, discouraged, or lost. We need to trust Him. Listen for Him.


Maybe He is talking to you, but you don't feel like it's the right time to make a move—or maybe you feel that the task He's put before you is a little scary and way out of your comfort zone. Are you stuck in this tug-of-war waiting game? What would happen if you surrendered it all to God, and by all, I mean your time, energy, efforts—even your schedule, your life. If you laid it all at His feet, you would find that the time you are spending "waiting" on the Lord is never wasted. If He hasn't yet revealed His plans to you, He has you where you are for a reason. He may be growing you in your current position, or He may be preparing the way for your future. Whatever the case may be, you can know without a doubt that God is building a beautiful masterpiece. Think of a tapestry. If we looked at the back, we would see that all the wonderfully woven parts are connected—but it isn't until the tapestry is turned over that the beautiful picture is revealed. That's how God is working. He knows and sees all when we can't. It's when we surrender that we can feel at peace and trust in Him.


When have you acted before hearing from God? Are you resisting anything that He's trying to tell you to do? Today and every day, try to be still to let the Holy Spirit speak to and guide you. If you feel as if you haven't heard from God, pray to have Him reveal Himself to you. It may take time, and that's okay! Just be open and wait for Him. If you do this, you might find that He opens just the right door for you at just the right time.


Melissa Horvath
You Got This


Looking for more inspiration? You can find hope & encouragement in God's Word every day with the new DaySpring Hope & Encouragement Bible now available for pre-order.