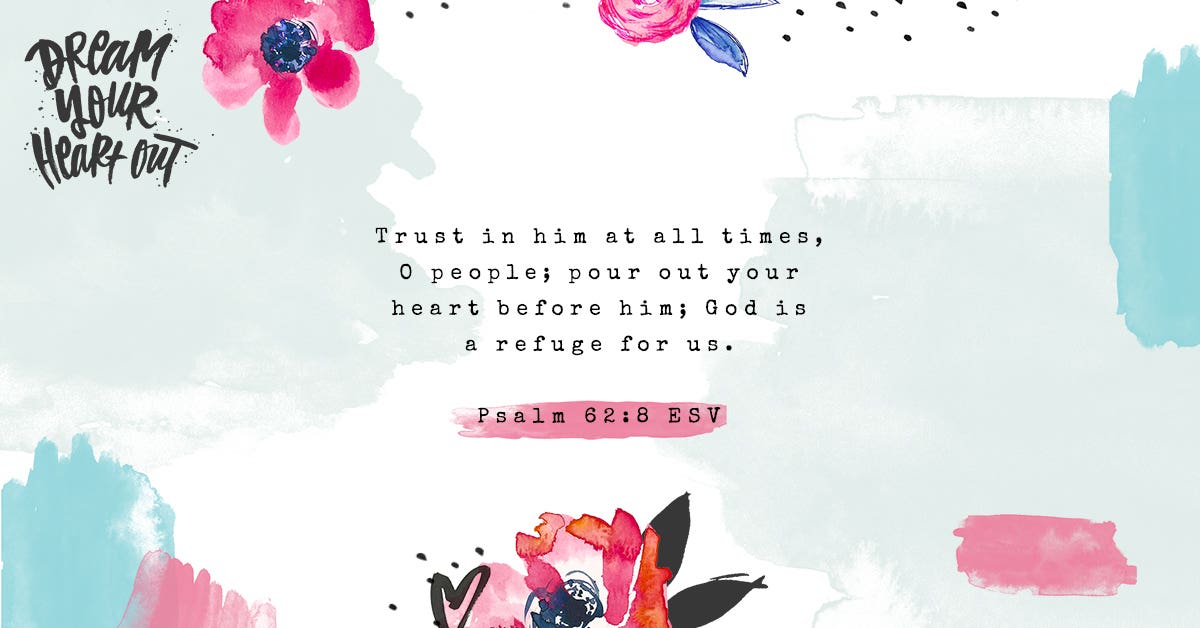 It's risky for us to release our own plans and desires we have for our lives and the control we're holding onto and surrender them to the Lord, trusting that He is going to take care of us. If we are handing over a part of our lives that is scary, it can oftentimes feel like worry and dread are taking over. Here's the deal though: I don't think God wants that for us. I think He wants us to wait for His plan to be revealed in His own timing with anticipation and excitement for the future. When we release control and trust in the perfection of His plan, we are realizing and acknowledging that He is going to work everything out for His glory and our own good. And because of this, He will fill our hearts with more joy than we could ever imagine!
Wait for the LORD; be strong, and let your heart take courage; wait for the LORD! (Psalm 27:14 ESV)
I will instruct you and teach you in the way you should go. (Psalm 32:8 NIV)
Those who listen to instruction will prosper; those who trust the LORD will be joyful. (Proverbs 16:20 NLT)
Prayer:
Lord, guard my heart from worry as I wait for You to reveal Your plan for my future. Fill my heart with joy today.
This is an excerpt from 100 Days to Dream Your Heart Out by Katy Fults. If you are enjoying this series, consider purchasing a copy of this book to bless someone that could use daily words of encouragement to rest in God's peace. Shop all DaySpring Books and Devotionals.