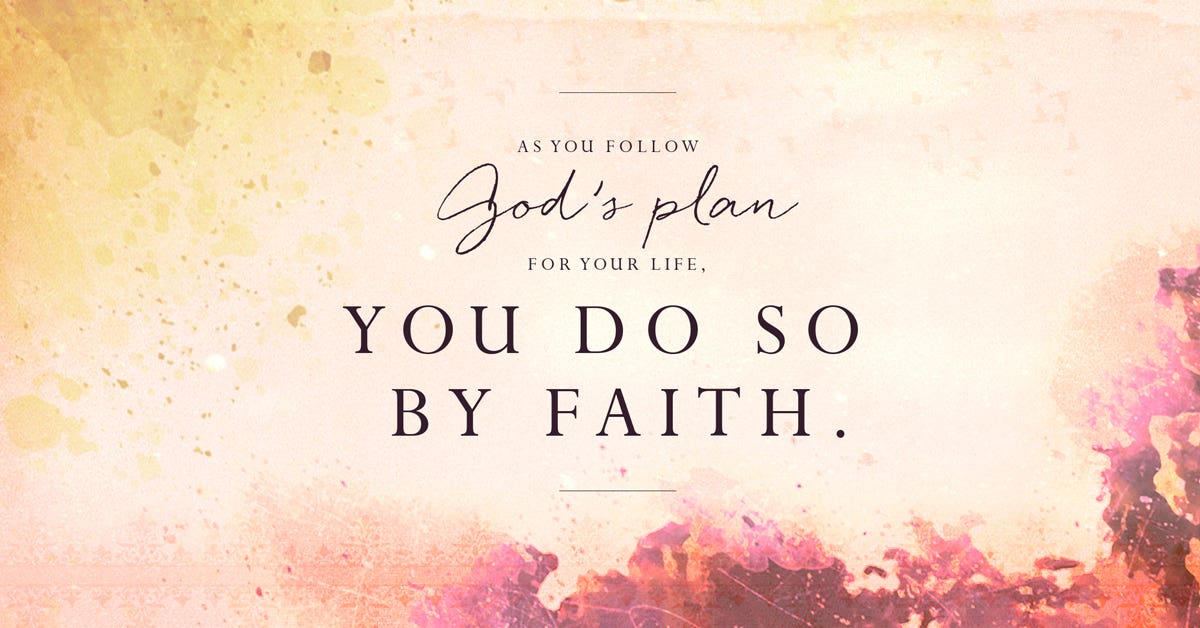 "For I know the plans I have for you," declares the LORD, "plans to prosper you and not to harm you, plans to give you hope and a future." JEREMIAH 29:11 NIV
God has a plan for your life. He brought you into this world to fulfill that plan. It is the best plan that anyone could ever make. It is a plan that will bring Him the greatest glory and make you into all He desires you to be. Today is your best day because God is working out that plan.
God's plan may not take you in the direction you were expecting, it may not fit into your natural way of reasoning, and it may even seem to contradict what God has promised you.
As you follow God's plan for your life, you do so by faith. It is important to remember that He is the Guide and you are the follower. He is not going to bring you into His planning room as a consultant to help Him decide what is best for your life. God has not called you to question Him, but to trust Him and to take the next step of obedience according to His will.
As you follow God's plan for your life, you do so by faith.
-----------
This is an excerpt from Because of Jesus by Roy Lessin. Shop our books to read more devotions just like this one.