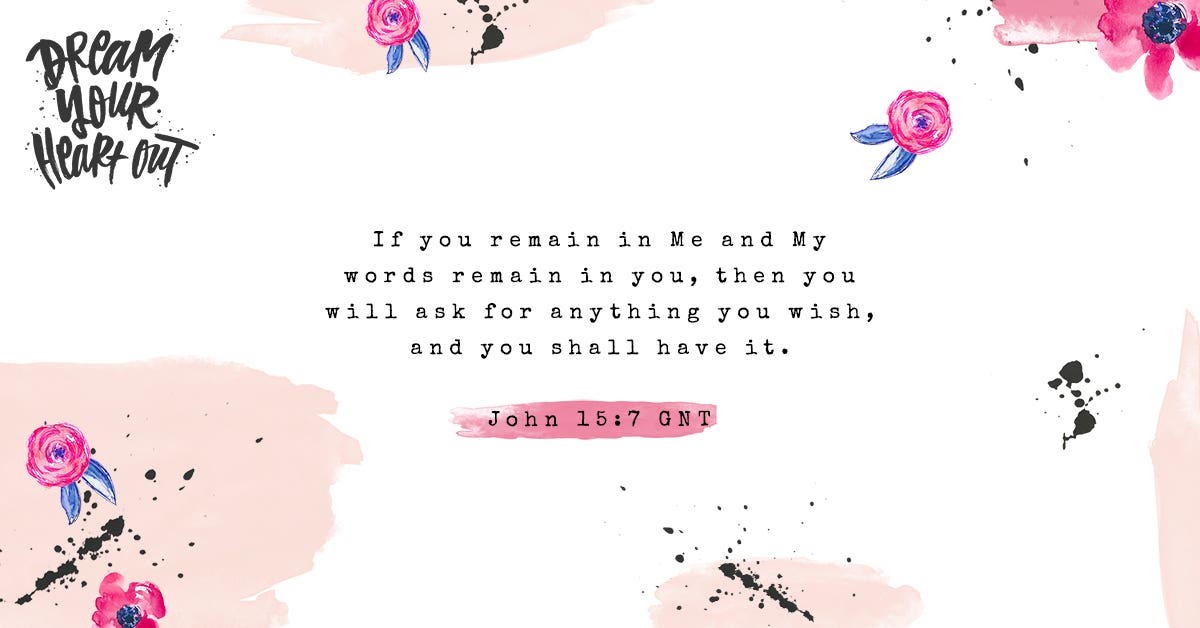 Have you ever had a day that started out amazing and by the end was just an absolute train wreck? You had so much hope in the beginning, and by the end you crashed into bed with defeat. It's hard to step back and watch the extreme difference throughout the day of things going smoothly and then in a moment everything falling apart. But this is where we learn to find strength in God. This is where we learn to turn to Him the minute we start to see things crumble. We learn to put our hope in Him – that He will be with us in the best parts of the day and also the worst. This is where we learn to surrender. To let go of what we dreamed of and hand it all over to Jesus. To open up our hands and release control, trusting that He will take care of us. And this is where we learn to have peace – peace that we don't understand, peace that guards our minds, peace that can only come from Jesus Himself.
Now may the God of hope fill you with all joy and peace as you believe in Him so that you may overflow with hope by the power of the Holy Spirit. (Romans 15:13 HCSB)
But the LORD takes pleasure in those who fear him, in those who hope in his steadfast love. (Psalm 147:11 ESV)
Try to live in peace even if you must run after it to catch and hold it! (I Peter 3:11 TLB)
Prayer:
My mind is flooded with anxiety today, Jesus. Calm me down with Your peace that guards my mind.
This is an excerpt from 100 Days to Dream Your Heart Out by Katy Fults - a devotional book released by DaySpring publishing. Learn more about this book, or shop other books & devotionals from DaySpring.