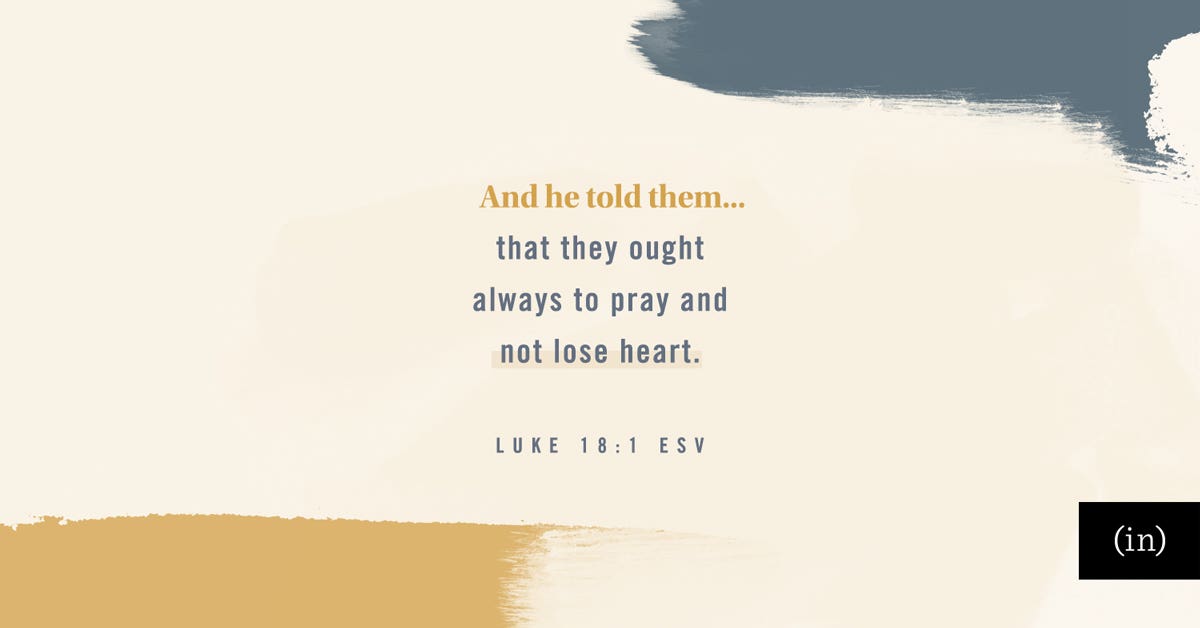 And let us consider how to stir up one another to love and good words, not neglecting to meet together, as is the habit of some, but encouraging one another, and all the more as you see the Day drawing near. (Hebrews 10:24–25 ESV)
I've been told more than once that I have a childlike faith. I rarely question God. I seek silver linings. I trust His plans for my life—which are usually quite different from my own—knowing some details may take years to unfold and I can only see the drive, not the destination. Childlike faith isn't only for those with a smooth, untroubled church history (and honestly, who has that?). It's for everyone.
But what do you do when pain comes from the place that should bring you comfort? How do you handle it? Some turn away in anger while others retreat like wounded animals, hiding to lick their wounds. Neither is a healthy response for you or for the body of Christ, His church. Instead, I've learned that church is composed of people—human, fallible, sons and daughters of Adam, sinners—people like me. Although I know our purpose as Christians is to glorify God and point a fallen world to the cross, some days I succeed and other days I fail quite spectacularly. So is it right for me to expect more from others?
Thankfully, the Bible doesn't shy away from examples and stories of human brokenness while still showing God's redeeming work. King David did terrible things—committing adultery with Bathsheba and then arranging to have her husband killed by placing him in the heat of battle—and yet the Bible calls him "a man after [God's] own heart" (Acts 13:22). The apostle Paul went from persecuting the early disciples of Jesus to dedicating his life to the spread of Christianity and writing much of the New Testament. Even the best "sin and fall short of the glory of God" (Rom. 3:23).
I also haven't been immune to failing or to experiencing the failings of others in the church, but I've found my way through and emerged on the other side. I once watched as my church family divided in half. That our once-unified body of believers would never worship together again was almost more than I could bear. My husband and I weren't sure we still wanted to be at our church, but we didn't feel led to go anywhere else.
The following Sunday we moved from our usual pew on the second row to sit near the back of the building. I cried through most of the service and left before it ended. Some of my dearest friends stood on the other side of the division. It took time, patience, and hard conversations, but those relationships are now stronger than ever, and I know those forever-friendships can withstand fire.
We will never attend a church of perfect people, because there are no perfect people. We will disappoint our brothers and sisters in Christ, and they will disappoint us too. Thankfully, we are not told to put our faith in other people but in a pure and holy God who will never leave us or fail us. The New Testament tells us to come together in worship, many parts uniting together as one body of believers. Remember: hurts caused by the church are a result of human sinfulness, not God's failure. If we forgive people and hold strong to Jesus, we can live with a clearer perspective and realistic expectations about people and the church. And we can still have childlike faith, knowing that God is redeeming His body, His bride, until Christ returns.
Prayer:
Lord, we are Your people, and the church is too. Yet we are all just that—people. Humans who are nowhere near perfect, sinners who are doing our best. But You are perfect. You are faithful and holy. You redeem the broken; You don't cause the breaking. Remind me of this when the wounds of church sting. You will never turn me away. Amen.
This is an excerpt from Take Heart: 100 Devotions to Seeing God When Life's Not Okay by (in)courage - a devotional book now available on DaySpring.com. Learn more about this book, or shop other books & devotionals from DaySpring.