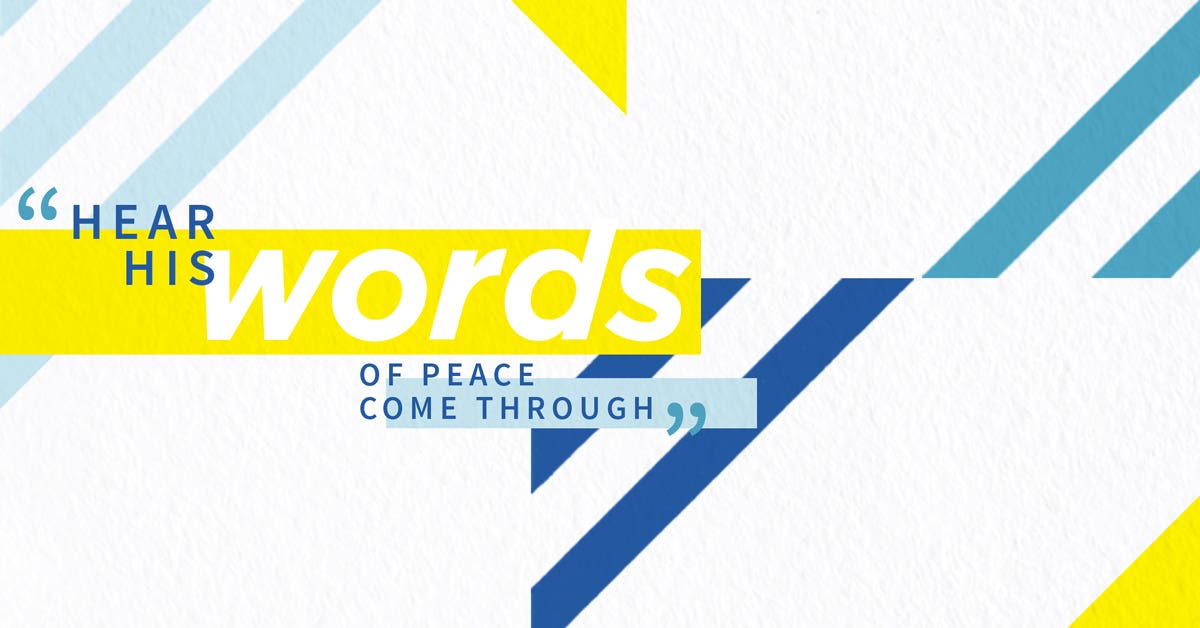 In a noisy crowd, most of us can pick out the voice of our parent, spouse, or child. A mother, even though asleep, will wake up to the sound of her teenager coming home late at night. And many a video-watching office worker can detect the sound of the boss's footsteps coming from across the hall!
As God enlivens the ears of your spirit, His voice is unmistakable. Even though you're surrounded by the clamor of a busy, noisy, and demanding world, you will hear His words of peace come through. Say you're lonely or sad or feel ashamed, and your words come only as whispers in the night. Nevertheless, you will discern His tender words of assurance, forgiveness, and reconciliation. Suppose you'd like to live more openly and confidently as one of His own. Listen! His encouragement will come through, loud and clear!
God's ears are always fine-tuned to the sound of your voice. As you pray, ask Him to fine-tune your ears to the sweet sound of His comfort and correction, reassurance and understanding, forgiveness and love.
My child, pay attention to my words; listen closely to what I say.
Proverbs 4:20 NCV
For more encouraging devotionals, like this one, we invite you to read Shouts of Joy—a book designed to remind all of the goodness of their heavenly Father.