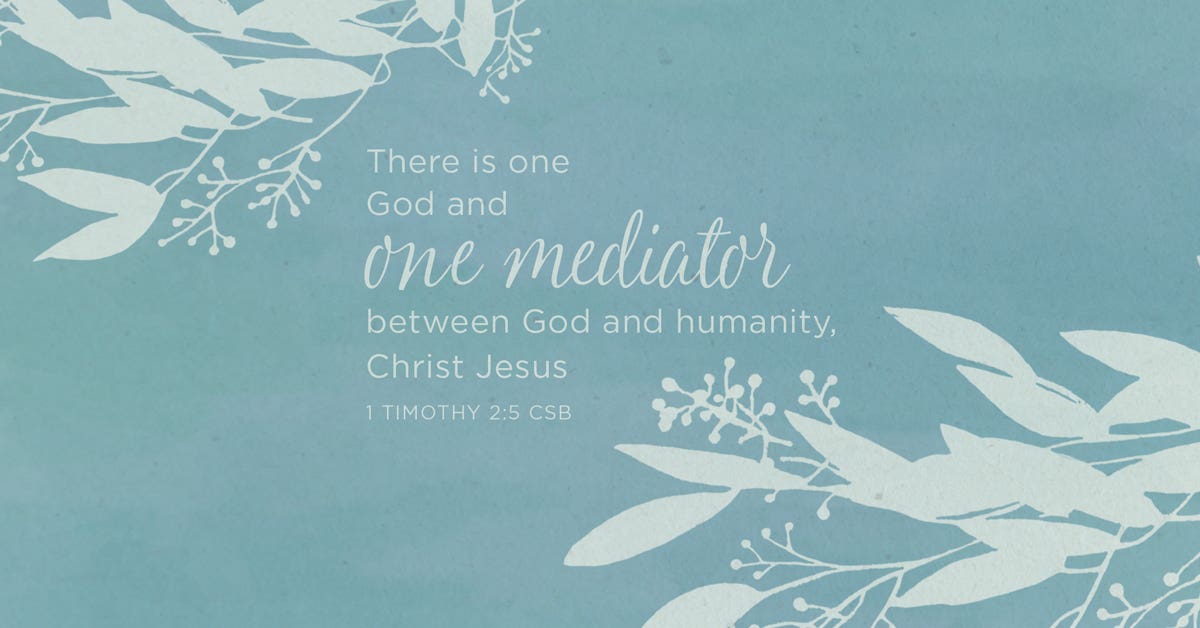 From the moment my feet hit the floor, I knew it wasn't going to be a banner day. I'd overslept. We were out of coffee. And both my husband and my daughter seemed determined to get on my last nerve. By 8:30 that morning, I was ready to throw in the towel (or at least run away from home for a day or two). Even as I sat down with my Bible and journal, the enemy whispered through my head: You're not good enough, not godly enough. And I nodded in assent, because I knew those things were true. I opened my Bible to be reminded of a beautiful truth: Christ is my Mediator. He is ever standing before the Father, interceding on my behalf, pleading my cause and claiming His blood over my sin. Of course I'm not good or godly enough. Most days I'm just a hot mess trying to manage the chaos of life and hoping I don't ruin anything.
But there is Jesus, leaning in to the Father saying: "She's mine. That one, with all the fears and anxieties, all the falling and fumbling, My blood was shed for her." Jesus isn't in that borrowed tomb anymore! He is standing now before the throne, interceding on our behalf, mediating for us.
For there is one God and one mediator between God and humanity, Christ Jesus, Himself human...
1 TIMOTHY 2:5-6
This is an excerpt from our 365-day A Moment to Breathe Devotional Journal.