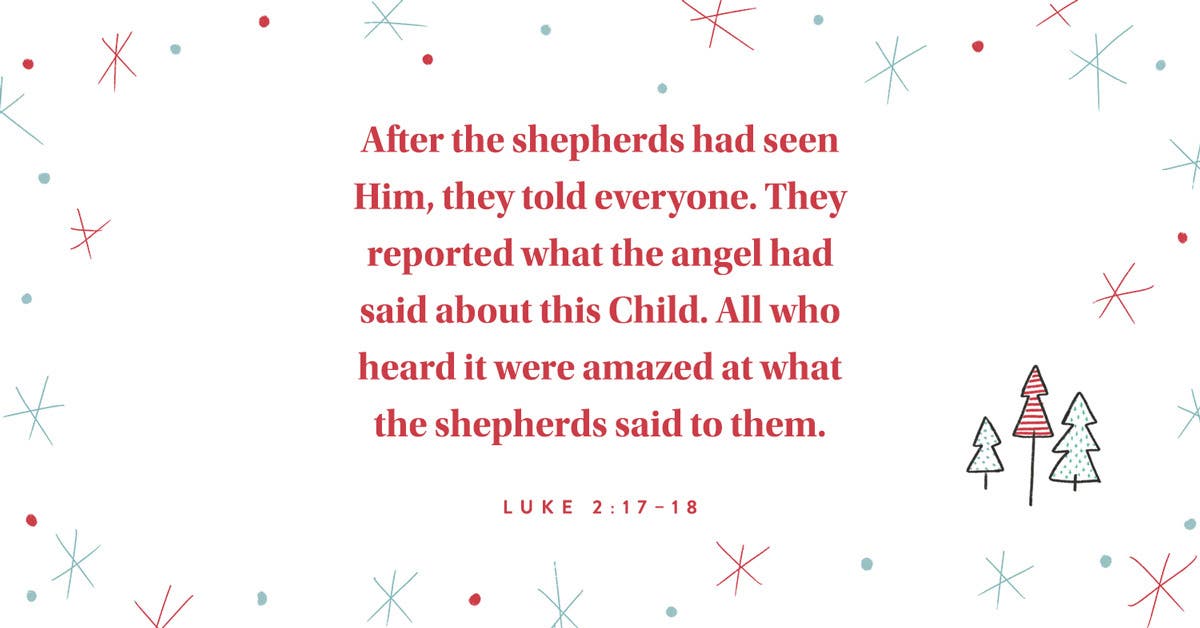 And [Anna] spoke about the child to all who were looking forward to the time when Jerusalem would be set free. (LUKE 2:38)

Yesterday we saw that Simeon waited for the Lord's Savior and then saw baby Jesus at the temple. Also in the temple was a prophetess named Anna. She was very old and never left the temple. She didn't have family to distract her. She'd been married, but her husband had died long before. She worshiped and prayed day and night.

When Mary and Joseph brought Jesus to the temple, Anna saw them. Like Simeon, she recognized that the baby was God's Savior to the world. Like Simeon, she gave thanks to God. But Luke says that she did one more thing. She started talking about the child. If anyone was interested in the Messiah, she told them about Jesus. She took the time to explain how this child was God's Messiah.

Remember, the shepherds had the same response! They told everyone they knew about what they had seen and heard.

Do you explain your faith to others? It's not complicated. You don't have to have all the answers. You don't need to be fancy about what you say. You just need to report what you saw and heard. The shepherds saw angels and a baby in a manger. Anna saw a baby in the temple. They all looked at the baby with wonder! They didn't have to explain Him. They just needed to tell others what they had seen with their own eyes.

Today, Lord, help me explain how Christmas is a thing of wonder because Jesus is Your Son. I want to talk about You!