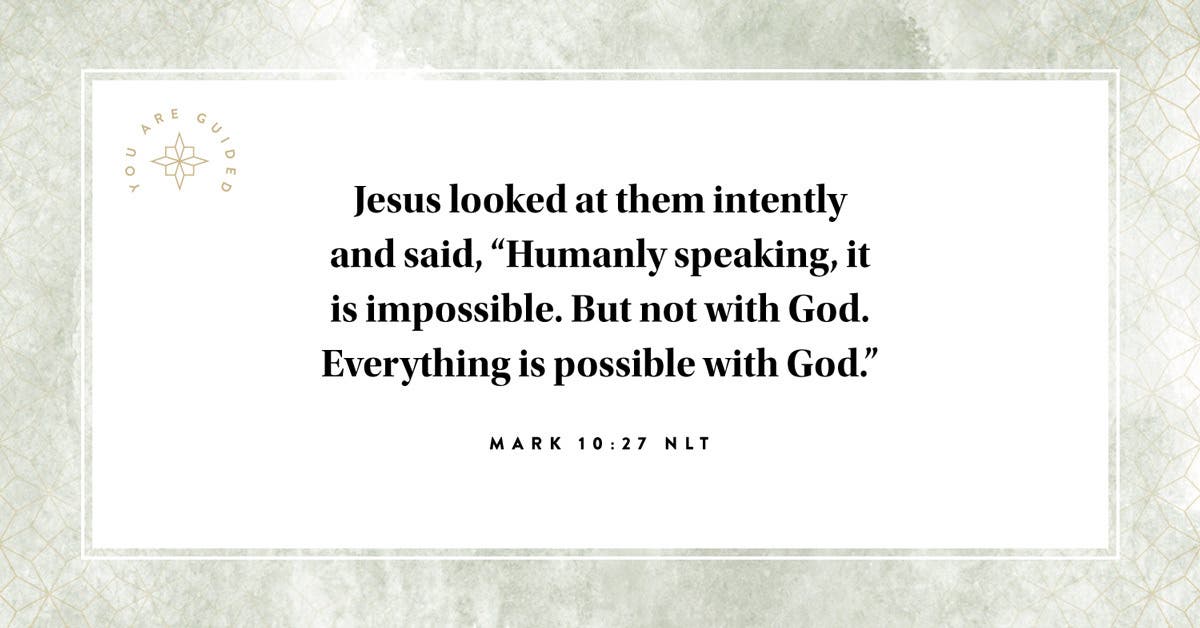 Life is hard sometimes—  
crazy, mixed-up, messed up.  
In the middle of it all,  
the challenge is to focus  
on the things that don't change...  
the purposes, promises, 
and character of God. 


As we draw strength 
from his unchanging ways,  
our response to this messy world 
will attract attention. 
Being filled with peace and  
strong in God's power in a shaky world  
sets us apart, giving opportunities  
to point others to the source of our hope.  
Lord, 
thank you for giving me  
all that I need to make it through.  
I will trust your resources and  
freely let the world see  
where my strength comes from. 
Today's Reading: Psalm 31:24 NLT


So be strong and courageous,
all you who put your hope in the Lord!


Looking for more inspiration? You can find hope & encouragement in God's Word every day with the new DaySpring Hope & Encouragement Bible now available for pre-order.