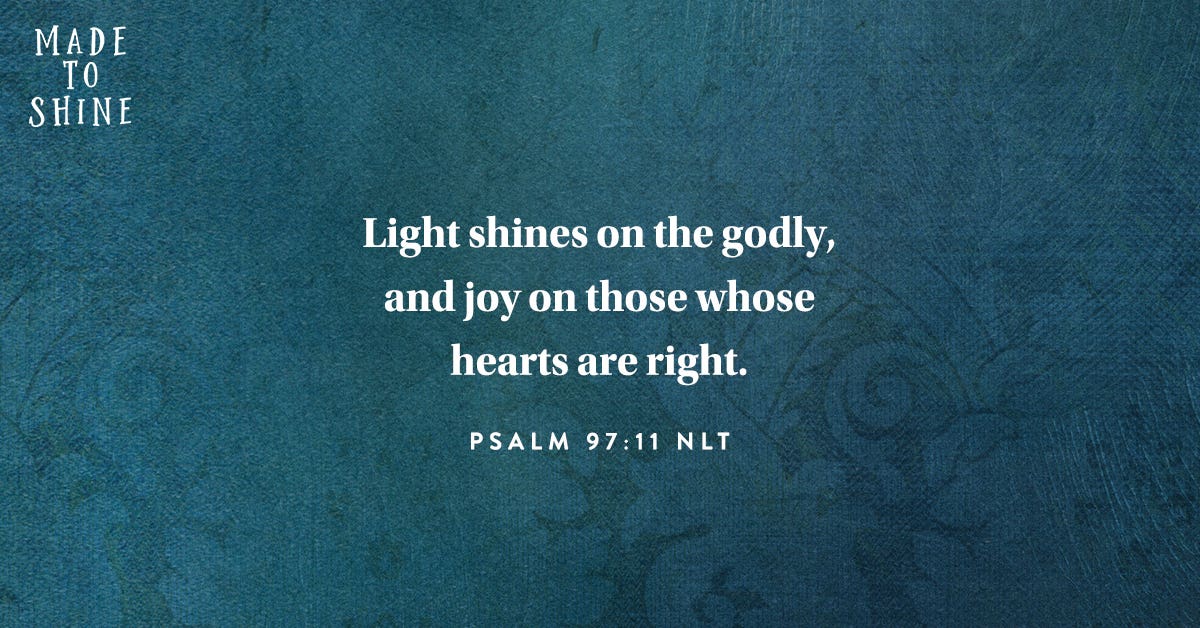 Do you remember playing the game of hide-and-seek when you were a child? One person was deemed "it" while the others hid in their best spots. As the game went on, the others would join in the hunt once they were found. The holdout would be left trying to suppress his laughter lest be caught next. When the final "gotcha" was given, squeals of joy would reverberate through the house until the parents hollered to "keep it down." You could feel the happiness in the air as you whiled the hours away.
Guess what? The Lord is ready to reignite that feeling of happiness inside you as you play a little game of "shine and seek" with Him. The psalmist lays out the rules of the game in Psalm 105:3-4 (TPT),
Shine and make your joyful boast in Him, you lovers of God. Let's be happy and keep rejoicing no matter what. Seek more of His strength! Seek more of Him! Let's always be seeking the light of His face.
Rule Number 1: On your mark, get set, SHINE! As women who love God, we don't hide from Him but rather allow His light and joy to infuse us to the point of rejoicing, no matter what, meaning that we find our satisfaction and our contentment in Him alone.
Rule Number 2: You're "it"! He wants you to seek Him with your whole heart… never giving up. Seek His strength for whatever you're going through in this moment. Seek His wisdom to make wise decisions. Seek the light of His face and allow it to illuminate your whole life.
That's how you win at this game of life, when you shine and seek!
Lord, we earnestly seek Your light today, knowing that as You are found, we are able to shine!
This is an excerpt from Made to Shine by April Rodgers – a devotional book released by DaySpring publishing. Learn more about this book, or shop other books & devotionals from DaySpring.