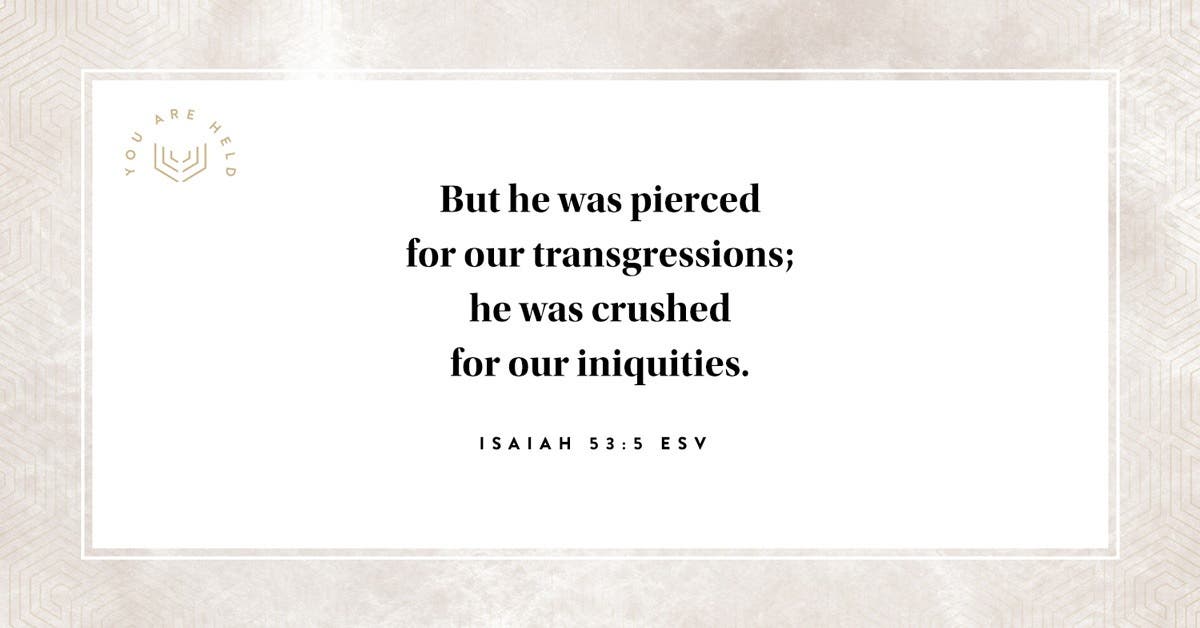 I am holding you by your right hand... don't be afraid; I am here to help you. ISAIAH 41:13 TLB


Do you notice all the handholding at the beach? Elderly couples offer each other support. Dads and moms keep their little ones safe. Young couples express their budding romance. Good friends make good memories. Holding hands is a heartwarming gesture that keeps us feeling connected, safe, and loved on life's journey. We're not wired to walk it alone and because we belong to God we never have to.


When God says He's holding us by our right hand, it means He's present in our need right now. He's here to strengthen and help us. Like the loving Father that He is, He encourages us further with don't be afraid. To reiterate, I've got you by the hand and I'm not going anywhere. How can we feel held by a Father we can't physically see or touch? What if we started seeing Him in other ways? The next time you catch the beauty of a butterfly in flight, think, "God is going to do a brand-new thing. See, He's already begun!" (ISAIAH 43:19); or when hundreds of sparrows come and go at your bird feeder, be reminded, "Not one sparrow...can fall to the ground without your Father knowing it" (MATTHEW 10:29) and "Look at the birds of the air; they don't sow or reap or store away in barns, and yet your heavenly Father feeds them. Are you not much more valuable than they?" (MATTHEW 6:26).


The life in His Word comes to life all around us. We just have to sharpen our spiritual eyesight and keep our minds and hearts filled with truth. We need to be so filled with the Father's promises that lies get crowded out completely. Lies like, "No one cares about you." "You're all alone in this world." "You have nothing to put your hope in." The rejoicing of our heart is knowing not one of these is true. Spend a little time today opening your eyes in a different way—the Father is holding your hand and has some things He'd love for you to see.


Father, I know You're here to strengthen me and no matter how I feel, I'm never alone.


Looking for more inspiration? You can find more resources for hope and encouragement, such as products to help you grow in your faith or resources in our article library on DaySpring.com.