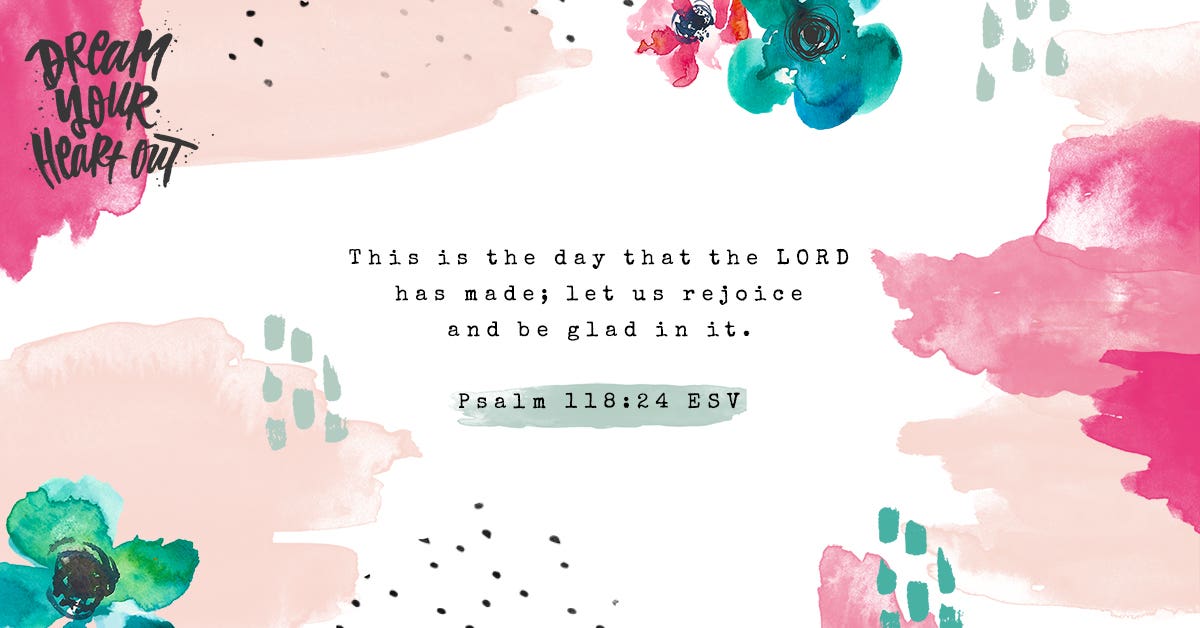 Have you ever used or heard that phrase "I woke up on the wrong side of the bed"? You woke up irritable and grumpy for no particular reason. You feel like saying no to everything. It's easy to feel stuck there, especially if things just aren't going your way. You have a choice at those times. You can stay on that side of the bed for the rest of the day, or you can choose to start saying yes. You can say yes to starting over. Yes to blooming and growing. Yes to the unknowns of the day. Yes to surrendering to Jesus today. Yes to praising Him even when you don't always feel like it. You can say yes to loving yourself, loving others, and loving God today. And say yes to shining His light today. Say yes to serving someone else. And say yes to going the extra mile. Your day will change, and you will be so happy you chose to live it well.
Create in me a clean heart, O God, and renew a right spirit within me. (Psalm 51:10 ESV)
Above all, fear the LORD and worship Him faithfully with all your heart; consider the great things He has done for you. (I Samuel 12:24 HCSB)
Then I lay down and slept in peace and woke up safely, for the Lord was watching over me. (Psalm 3:5 TLB)
Prayer:
Lord, today is Your day. I'm choosing to say YES to You today, Jesus. Point me in the direction of Your will.
This is an excerpt from 100 Days to Dream Your Heart Out by Katy Fults. If you are enjoying this series, consider purchasing a copy of this book to bless someone that could use daily words of encouragement to rest in God's peace. Shop all DaySpring Books and Devotionals.