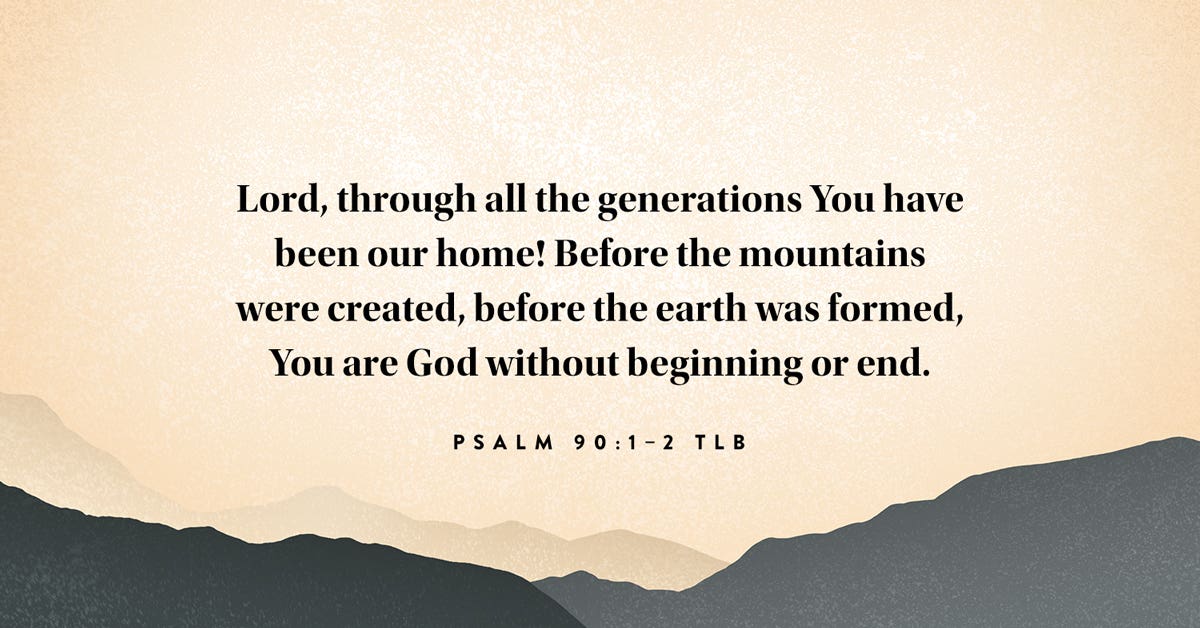 Lord, through all the generations You have been our home! Before the mountains were created, before the earth was formed, You are God without beginning or end. PSALM 90:1–2 TLB
There's peace in being home. In the morning it's where we open our eyes, take a deep breath, and gather courage for the day. In the evening it's where we get comfortable, exhale, rest, and restore. While there's no earthly home as comforting as having God at home in our hearts, there's nothing more peaceful than having the gift of both.
Home is the place we look forward to at the end of a day. It's where our favorite people are, where we keep things that are beautiful to us, and where we're safe being who we are, without hesitation. When our hearts are home to God, we invite Him to be all He wants to be in our lives, without reservation. He's there to be everything we need because that's who He is.
Our souls enjoy real peace when we give God a real place in our lives. We can't go through the motions every day hoping we don't run out of spiritual energy. Eventually, we will. It doesn't take a large quantity of time, but it does take some quality time. A "thank You" at the sight of a sunrise or with our first sip of coffee is a simple acknowledgement of God's goodness. It starts the day in a way that gets our attitude going in the right direction. Relationships are strengthened through little things. Gestures of love and appreciation build a strong foundation, and God enjoys them just like we do!
Today can be purposefully peaceful. We can set the tone right now. We can thank God for one thing . . . we can feel grateful for one person in our lives... we can decide to give one worry we've carried in our heart to the One who abides there and who is willing and ready to take it. We're so incredibly loved. We're so perfectly cared for. We're so daily delighted in. If we can imagine God wrapping His arms around us this moment, we can face every moment in our day peacefully, knowing He's here to be everything we need.
Dear God, There's nothing in today that we can't do together. Give me peace for what's coming and spiritual strength to carry me through.
This is an excerpt from The Mountains are Calling: 90 Devotions for Peace & Solitude – a devotional journal now available on DaySpring.com. Shop all books, journals, and devotions from DaySpring here.