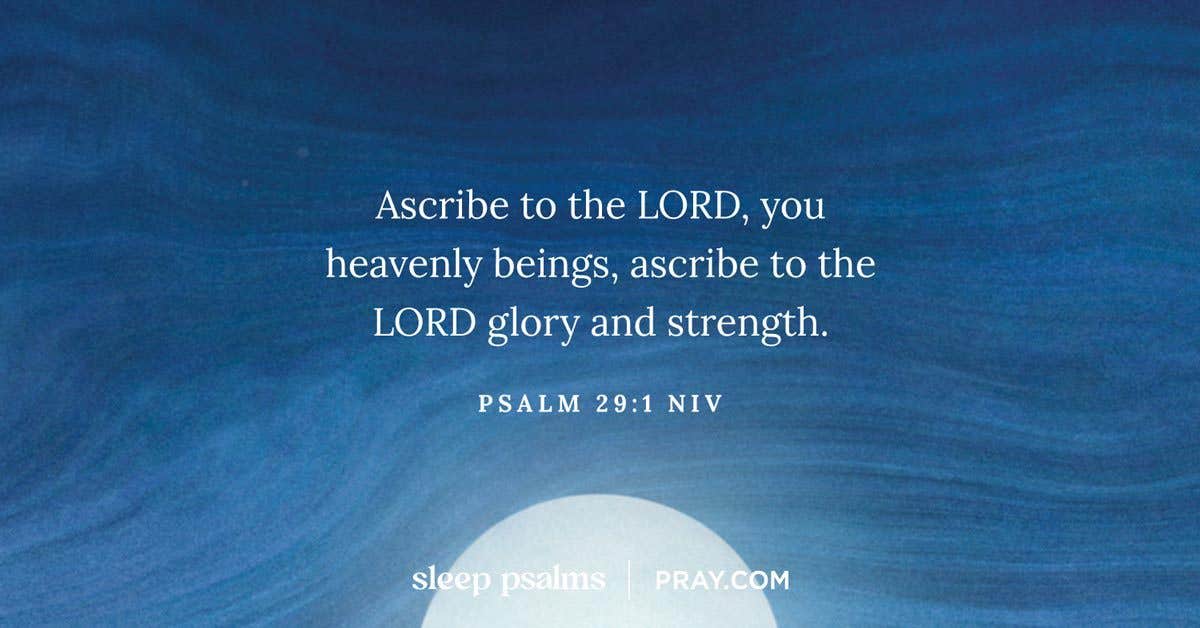 The Bible says blessed are those who take refuge in the Lord. So tonight, think about the things you need a refuge from. Is it overwhelming demands? Is it fear of failure? Is it the hurt from a loss? Now set your mind on God's promise to be your refuge in this time of need. Turn to Him with all your heart and surrender your burdens one by one to Him. Imagine each weight on your heart lifting up into His hands.
The Lord promises to deliver us from our troubles, to redeem what we consider lost. As you focus on His Word, embrace these promises as your own; look to Him and His love for you.
I will bless the LORD at all times;
His praise will always be on my lips...
Those who look to Him are radiant with joy;
their faces will never be ashamed...
The angel of the LORD encamps
around those who fear Him, and rescues them.
Taste and see that the LORD is good.
How happy is the person who takes refuge in Him!
You who are His holy ones, fear the LORD,
for those who fear Him lack nothing...
Those who seek the LORD
will not lack any good thing...
The eyes of the LORD are on the righteous,
and His ears are open to their cry for help...
The righteous cry out, and the LORD hears,
and rescues them from all their troubles.
The LORD is near the brokenhearted;
He saves those crushed in spirit.
One who is righteous has many adversities,
but the LORD rescues him from them all.
He protects all his bones;
not one of them is broken...
The LORD redeems the life of His servants,
and all who take refuge in Him will not be punished.
PSALM 34:1, 5, 7-10, 15, 17-20, 22 CSB
ADORATION: In the silence of the night, our troubles threaten to overwhelm us. But God's Word reminds us that we are not alone: He is with us and will be our refuge when we look to Him. He is our hope and peace and will ease our minds and calm our hearts. Worship Him now for this great promise.
CONFESSION: Confess the times when you've relied on your own strength to work through a trial rather than seek God for His refuge and help. Allow His grace to wash over you and remember there is no condemnation or shame in Christ.
THANKSGIVING: Praise the Lord for delivering you from your fears. Praise Him for His protection and provision in your life. Praise Him for His faithfulness to answer your prayers and intercede on your behalf.
SUPPLICATION: Lord, I submit to You now the burdens I've been trying to carry on my own. I need Your shelter and the respite You provide. I look to You for my strength and the protection You give from the harmful elements of this world. Thank You for hearing my prayer and redeeming the time and energy I've lost. I love You and rest in Your care now and through this night. All praise be to You. Amen.
This is an excerpt from Sleep Psalms: Nightly Moments of Mindfulness and Rest from Pray.com – a new devotional journal now available for pre-order on DaySpring.com. Shop all books, journals, and devotions from DaySpring here.