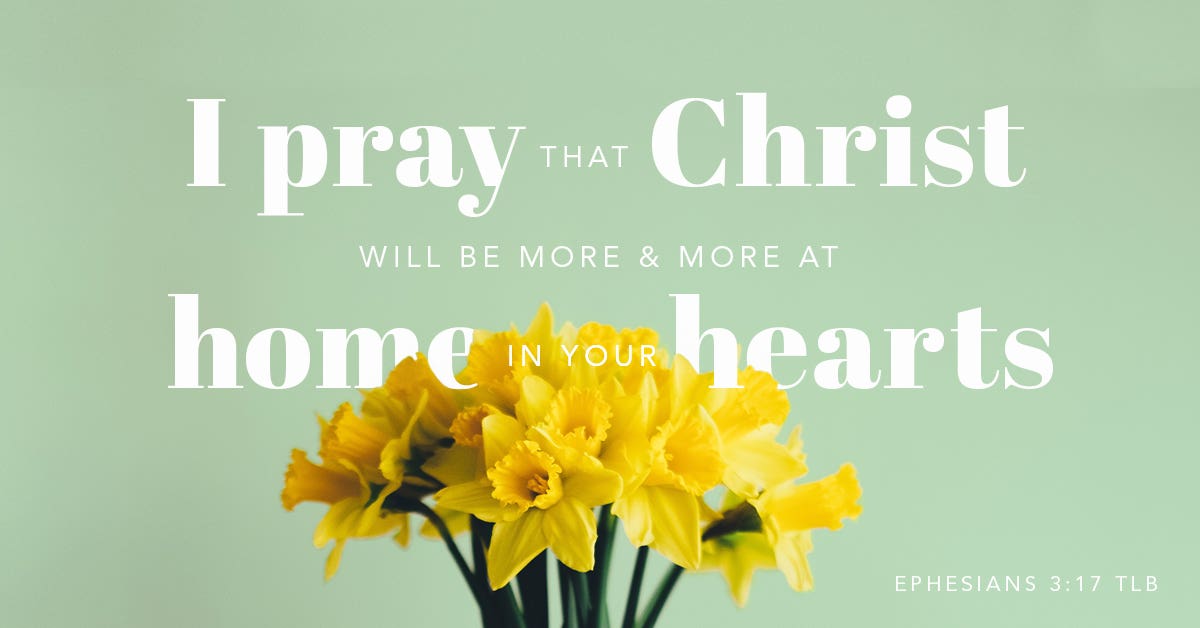 Our hearts, Christ's home—it's amazing to think about. The love that sacrificed all and shook the earth lives within us, His created. We can't hold it all and we aren't meant to. It's within us to work out the wonders of grace and to give away generously every moment that we can. It's all that matters for every reason—the love of Jesus. Thank God for another day of giving it away.
Let us pray:
Lord, Your love is more than my heart will ever hold. Give me every chance to share it. Amen
I pray that Christ will be more and more at home in your hearts, living within you as you trust in Him.
Ephesians 3:17 TLB
This message is an excerpt from the book God in Every Moment.