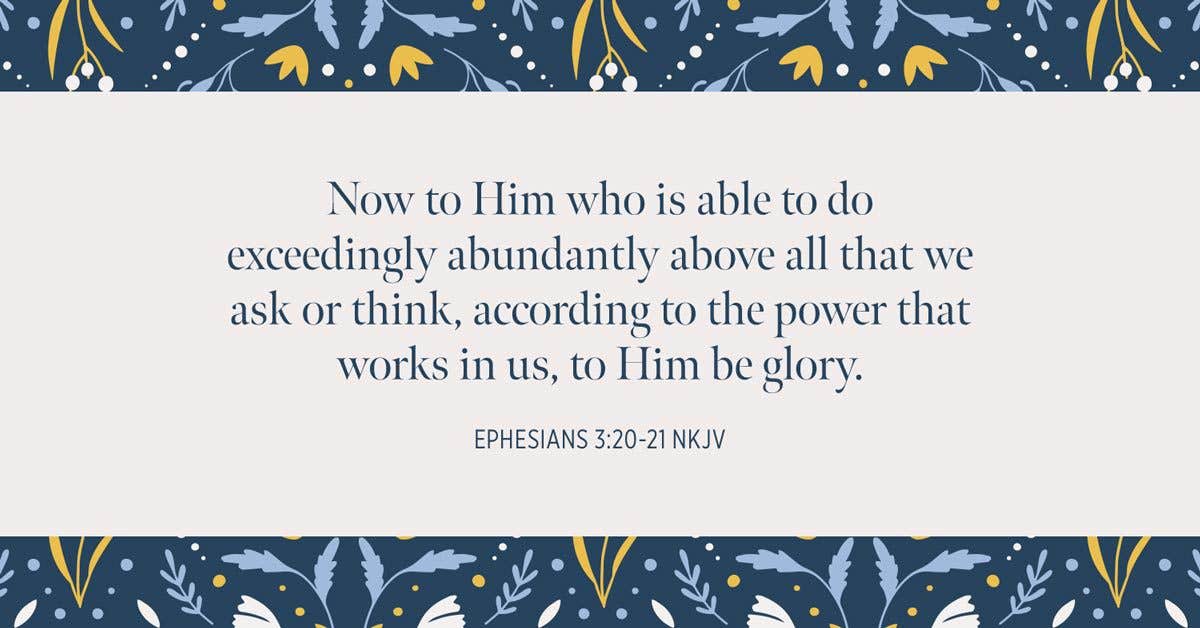 I pray that Christ will be more and more at home in your hearts, living within you as you trust in Him. EPHESIANS 3:17 TLB
How is it that we feel comfortable and at home in a place to which we're invited? Maybe we're met with excitement and open arms when we arrive. Maybe the surroundings are peaceful and quiet. Maybe we feel welcomed by the love we're given while we're there. Paul prayed that Christ would be more and more at home in our hearts—and how can that be? One of the most important ways is by the attention we give to Him in our daily lives. "In everything you do, put God first, and He will direct you and crown your efforts with success" (Proverbs 3:6 TLB).
The more time we spend with the One who abides in our hearts, the more love we'll feel, the more joy we'll experience, and the more peace we'll have. When we acknowledge His presence in everything we do, we bring His love to everyone we're around. There will be a peace in us that draws people to relax, hope, and rest—a quiet assurance that God is here, and that we are here for others too.
Be at home in my heart today, Lord. Saturate my being with Your presence and direct me with Your perfect love.
This is an excerpt from In This Together: 90 Devotions on the Book of Ephesians – a devotional now available for pre-order on DaySpring.com. Shop all books, journals, and devotions from DaySpring here.