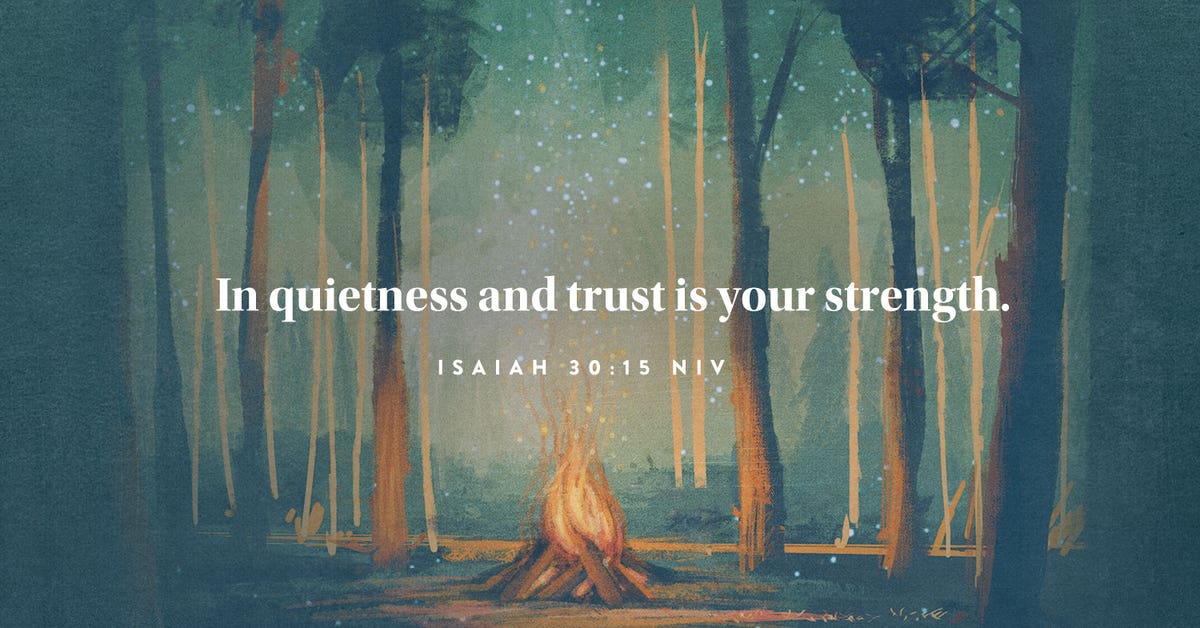 We can live in peace and quietness, spending our time in godly living and thinking much about the Lord. This is good and pleases God. I TIMOTHY 2:2–3 TLB
We can all agree that sitting around a campfire nurtures a feeling of peace and quietness in us. It's one of the simple pleasures that draws us into a simpler state of mind.
There are few activities in our lives that lend themselves to quieting our minds and "thinking much"—about anything. More often we're trying to wrangle the tangle of pressures, obligations, worries, and schedules cluttering our thought life.
It's good to declutter. And it's especially good to reflect on what God is doing in our lives. We can imagine how pleasing it is to Him when we stop the mental rush for a little while and think about it. Dwelling on how many times He's come through for us builds our trust in Him. Remembering the times He's done more than we expected creates a deeper well of appreciation in us. Making time to think much about the Lord is a necessary good thing if our lives are going to produce good fruit.
Another great reason to quiet our minds and think about God's goodness is to allow His peace to settle in. It's getting increasingly difficult to find hope in what we see. In a world heavy with strife and division, we need to put more of our focus, more of the time, on our only hope. God alone is the One who can fill us. In Him, there's no running empty on what keeps us going. Hope. Joy. Peace. Strength. Courage. Truth. It's all we need, and it's all in Him.
Dear God, I look forward to making more time to quiet my mind to think about You and the things You've done and are doing in my life. Your actions are driven by love, and my heart fills with gratefulness and hope when I remember them.
This is an excerpt from The Campfire is Calling: 90 Warming Devotions for the Simple Life – a devotional now available on DaySpring.com. Shop all books, journals, and devotions from DaySpring here.