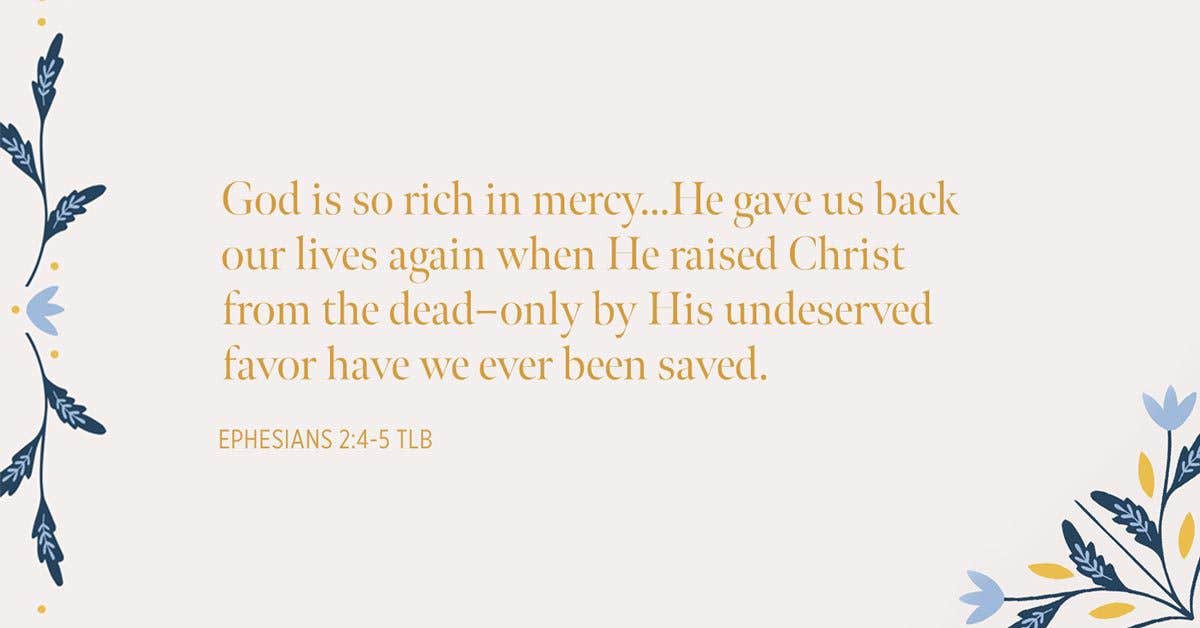 God can always point to us as examples of how very, very rich His kindness is, as shown in all He has done for us through Jesus Christ. EPHESIANS 2:7 TLB
What if we lived every day with a constant awareness that we're examples of God's kindness? A kindness that looks outwardly and behaves selflessly. A kindness that leaves everyone in our wake with the feeling they're seen, valued, and loved. Eyes are searching, hearts are aching, and God is moving to change lives through us. If we become living examples of God's love, we exercise our superpower in this difficult, ever-changing world. The key to unleashing it is being there for one another, reaching out to meet the needs of others, and cultivating love and kindness in our homes.
God has shown immeasurable kindness to us through all He's done. Maybe it's time to be doers? It's easy to get caught up in the web of our own lives, spending all our energy taking care of what's in front of us. When we do, we lose sight of His command to "share each other's troubles and problems" (Galatians 6:2 TLB). Our most fulfilling life comes by fulfilling the desires of God's heart. He created us for togetherness, and together we are stronger, more kind, more loved, and more alive.
There will be chances to be a kind example today, Lord. Lead me to be a reflection of You.
This is an excerpt from In This Together: 90 Devotions on the Book of Ephesians – a devotional now available for pre-order on DaySpring.com. Shop all books, journals, and devotions from DaySpring here.