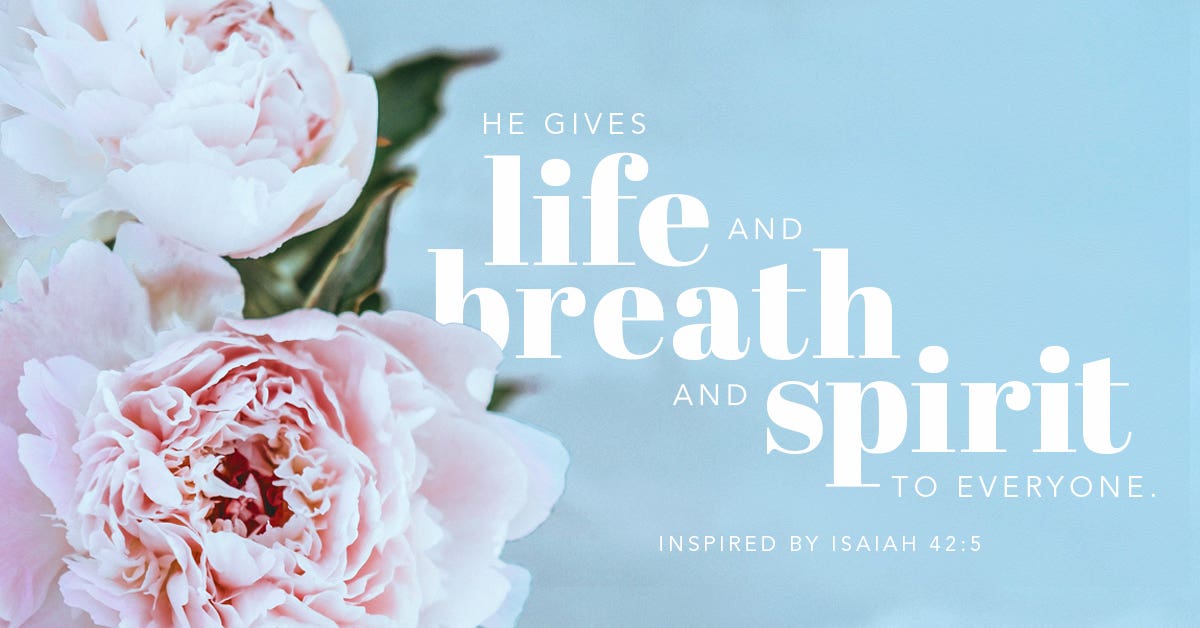 God's hand paints the sunrise across the horizon and we see the first light of new mercy. We don't have to carry the weight of yesterday or drag our past mistakes behind us—even when our minds won't let go. Jesus broke the grip of guilt by becoming the greatest sacrifice. So take hold of the gift of today with both hands and all your heart. Love is giving you a brand-new start.
Let us pray:
Father, thank You for giving new mercies and new beginnings through the power of Jesus's sacrificial love. Amen
The Lord God who created the heavens and stretched them out…gives life and breath and spirit to everyone…
Isaiah 42:5 TLB
This message is an excerpt from the book God in Every Moment.