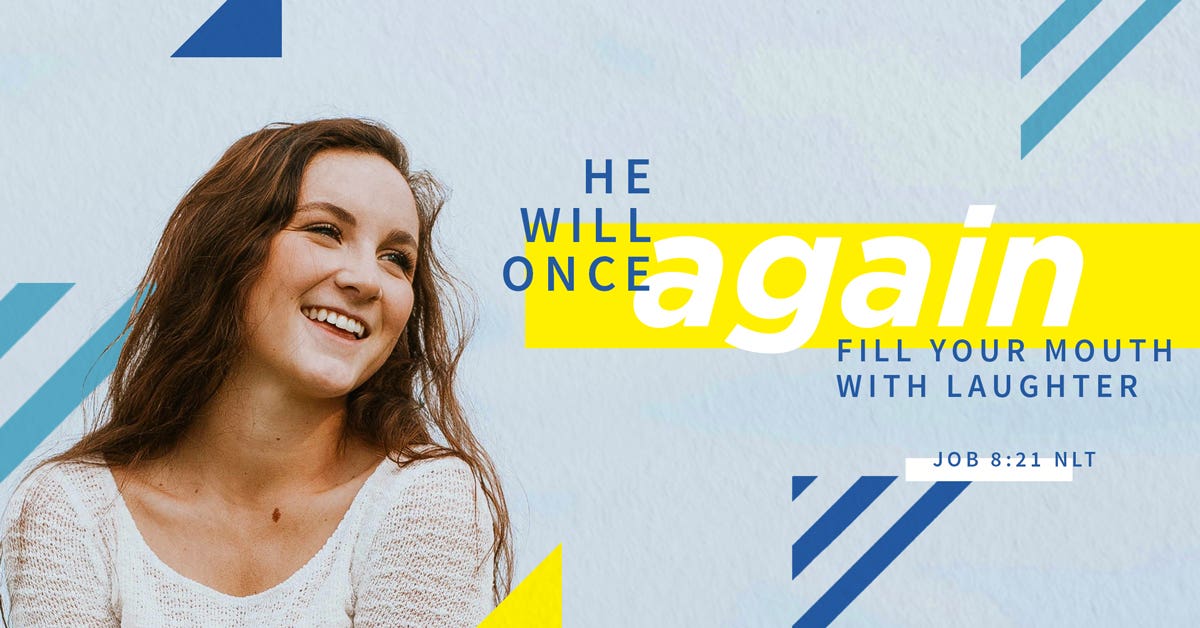 Is laughter an integral part of your daily life? You may be one of those people who is able to laugh in any and all situations. But you might also be someone who thinks that smiles and laughter in the face of world events and personal hardships and challenges is inappropriate.
If you are the latter, consider this. God encourages His followers to embrace a happy frame of mind, a relaxed and peaceful attitude, and yes, laughter. He has also given us some very good reasons why! First, because God is a God of forgiveness. As He lifts the weight of guilt from our hearts, we can live lightheartedly both spiritually and emotionally. Second, because God is a God of joy. He has power over all things, and ultimately joy will get the last laugh. And third, because God is a God of love. The kind of love that conquers fear and overcomes despair. The kind of love that laughs because it can.
You can know full well what's going on in the world and within you, and yet still believe, still hope, still smile, still laugh.
He will once again fill your mouth with laughters, and your lips with shouts of joy.
Job 8:21 NLT
---
This was an excerpt from Shouts of Joy–a book designed to remind you of the goodness of your heavenly Father.