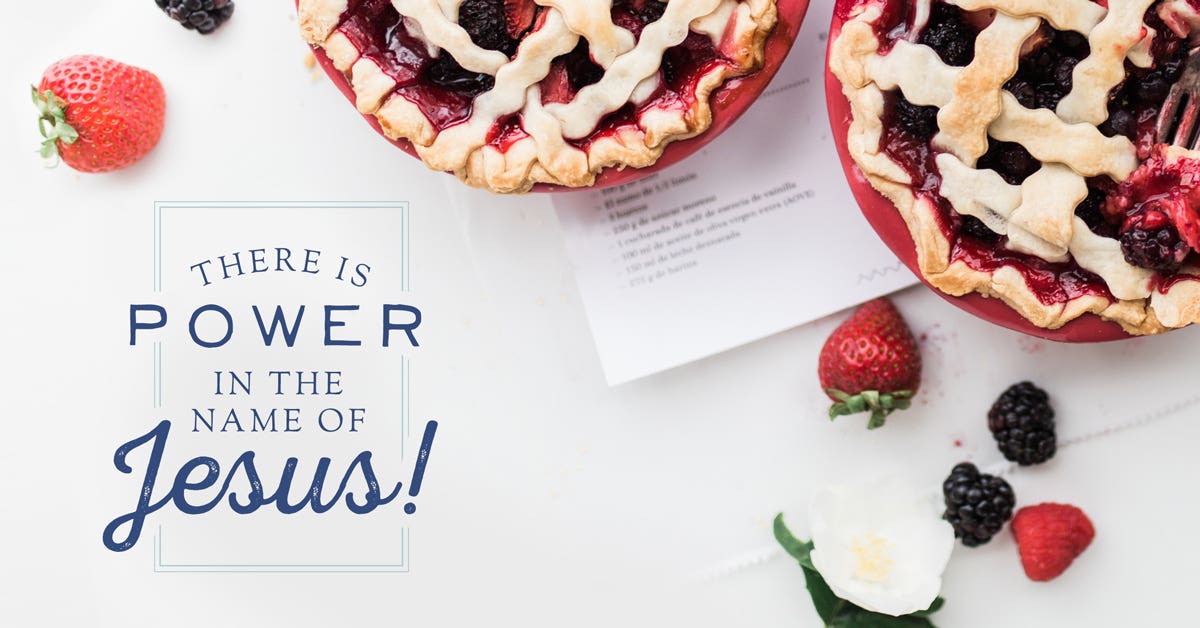 "Whom are you seeking?" They answered Him, "Jesus of Nazareth." Jesus said to them, "I am He."
John 18:4–5 NKJV
In the Garden in Gethsemane, Judas, the disciple who betrayed Jesus, arrived with a Roman detachment of soldiers, a large number of temple guards, and officers from the chief priests and Pharisees to arrest Him. When Jesus said, "I am He," the men staggered and stumbled backward. Why did these men fall down flat? Because they found themselves in the presence of God. They had come to collect a mere man and they found the Son of God, who revealed His divine nature and glory when He uttered those three little words that carried infinite meaning.
There is power in the name of Jesus! Which is why Jesus Himself taught us how to pray in Matthew 13:2 NLT, "Whatever you ask in my name, this I will do, that the Father may be glorified in the Son." When we pray, we should always ask in the name of Jesus.
FAITH CHECK
Life began in the Garden of Eden, where sin was born, but eternal life began in the Garden of Gethsemane, the garden of suffering for Jesus, who agonized over what was to come, yet out of love for us offered His body on the cross.
-----------
This is an excerpt from Sweet Tea for the Soul. Shop our books to read more down-home devotions just like this one.