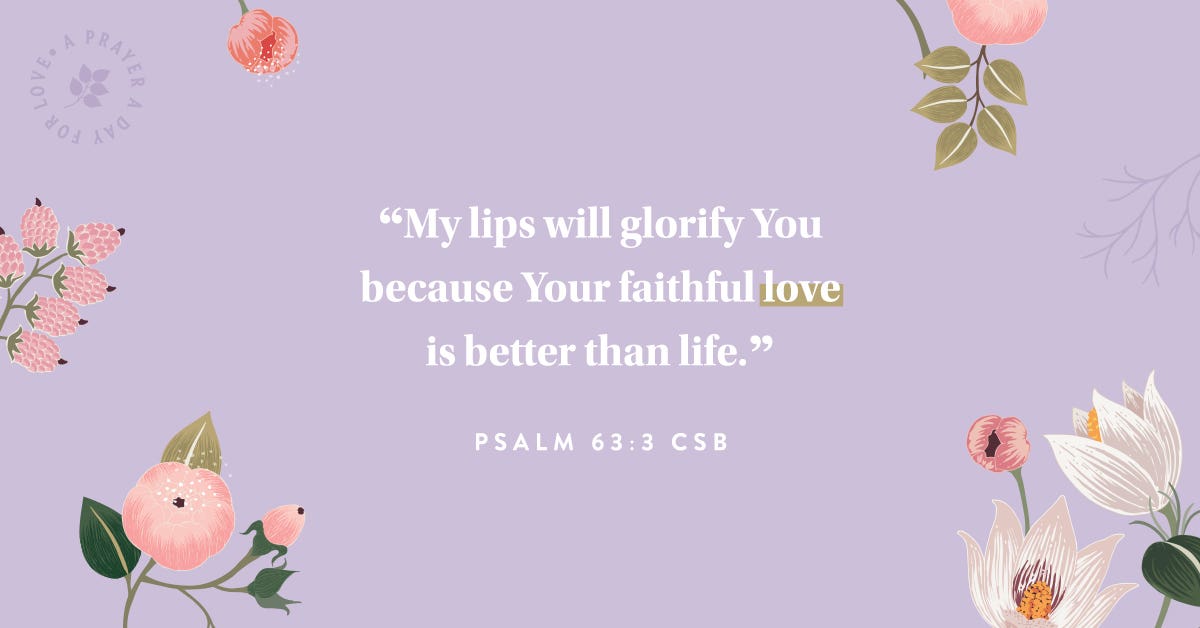 As for me, I shall sing of Your strength; yes, I shall joyfully sing of Your lovingkindness in the morning, for You have been my stronghold and a refuge in the day of my distress. (Psalm 59:16 NASB)
Lord, I look to You and my heart is filled with gladness. You have been good and faithful to provide, protect, comfort, and bring favor to all corners of my life. You put a new song in my mouth, and I am filled with praise and thanksgiving. I want the world to know that Your love is life itself – nothing else compares. In Your holy name I pray.
Amen.
This is an excerpt from A Prayer a Day for Hope and Encouragement from DaySpring. If you are enjoying this series, you can purchase the book to experience 365 days of prayers and Scripture for hope and encouragement.