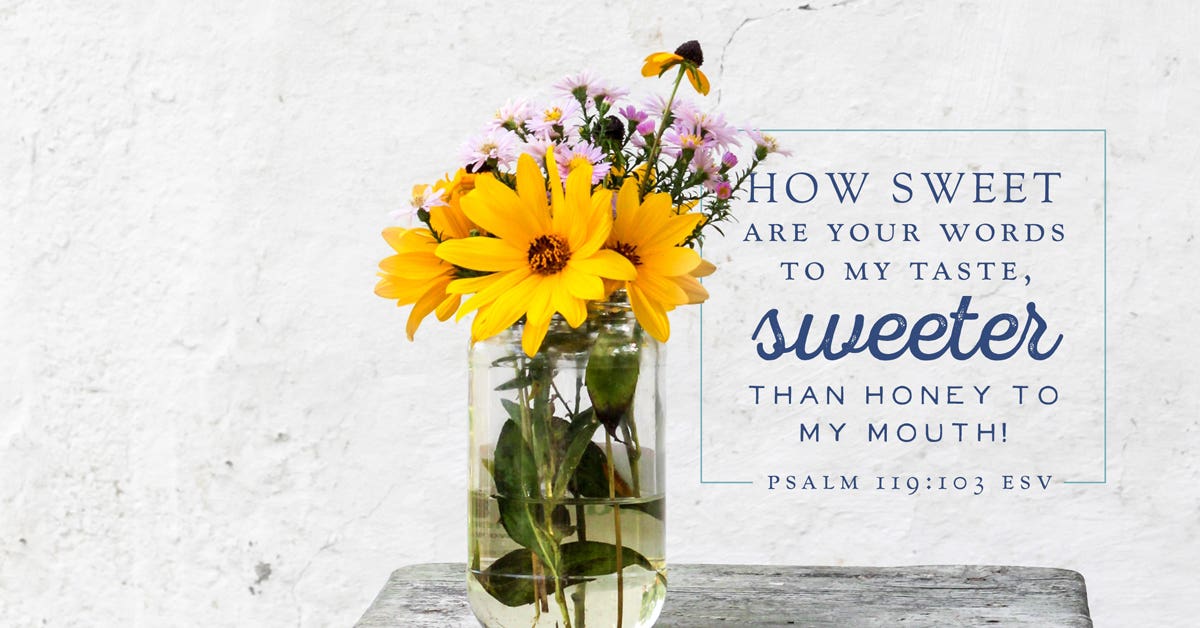 How sweet are your words to my taste, sweeter than honey to my mouth!
Psalm 119:103 ESV
I love you a bushel and a peck . . ." Grandmas love singing that song to their grandchildren. Whether you call her Grandmother, Grandma, Grannie, Grammy, Grams, Granna, Nana, Nonna, Noni, Bubbie, Abuelita, MawMaw, MeeMaw, Mimi, Gigi, or Momo—grandmas are special and they make their grandchildren feel special too. Grandmothers give the impression that they've been waiting to see their grandchildren all day, and they are completely enthralled with everything their little nuggets do. They hang on their little ones' every word and listen attentively to whatever they have to say. Grandmothers will read to children as long as they want. And when grandchildren visit, they know they are going to get three things—hugs, kisses, and home-baked cookies! Grandmothers always make sure children wear clean underwear and wash behind their ears too. And most importantly, they will listen to a grandchild's problems while they snap green beans together at the kitchen table.
FAITH CHECK
They say that a grandmother is a mother who has a second chance. Being a mom is stressful and busy, and oftentimes moms don't have extra time or patience with their children. As the years go by, however, most moms wish they'd done a few things differently with their children, and they are more than eager to pour out all their love and attention on their grandbabies.
-----------
This is an excerpt from Sweet Tea for the Soul. Shop our books to read more down-home devotions just like this one.