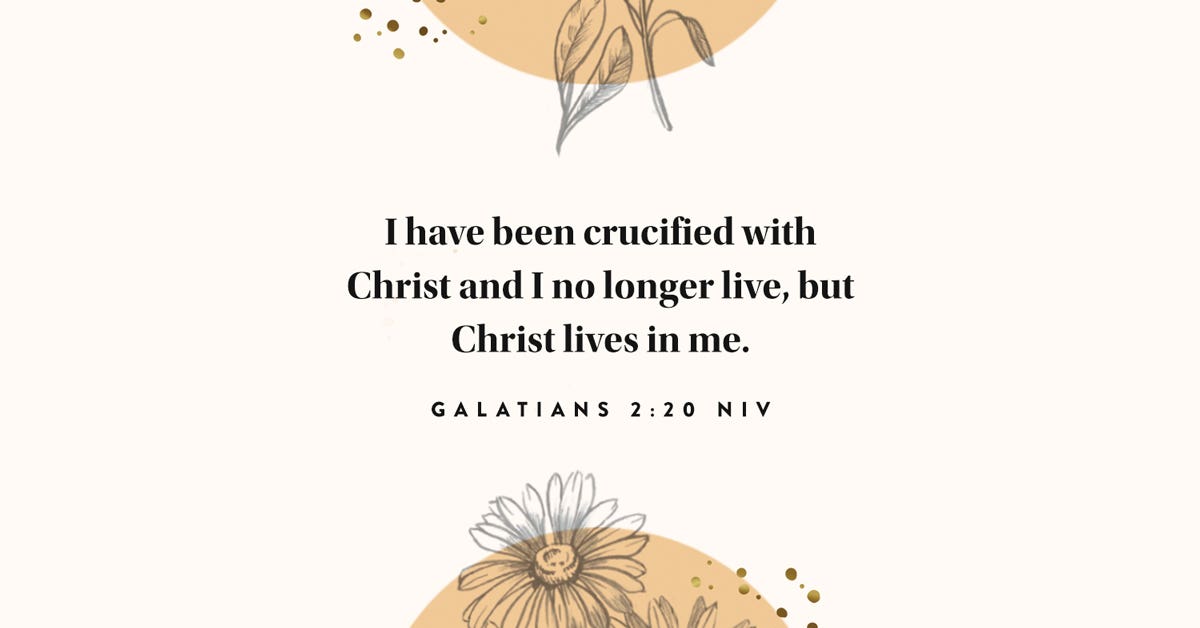 Understand that healing doesn't just happen overnight. It is a process that involves allowing God to pull on the reins of your heart and patch up the wounds that left empty holes and unhealed scars. Being held captive by your pain, you forget what freedom looks like. You've felt like you've lost all power to break out of your old habits, sinful desires, and chains that have held you down for so long. Well, I want you to know, and truly believe, that through God you have the power and strength to break through those chains. God grants you freedom as a gift. A gift that is to be enjoyed. He didn't just have Christ die for your sins for you to walk around daily in bondage. May you truly surrender the healing process and let God take control of it. Freedom is calling for you.
I have been crucified with Christ and I no longer live, but Christ lives in me. The life I now live in the body, I live by faith in the Son of God, who loved me and gave Himself for me. GALATIANS 2:20 NIV
God, Your plans are always far better than my own. May I allow You full control over my life, especially over my healing process. May the words I speak, the way I treat others, and my actions be a reflection of You even when it may be hard. You have the final say and work everything out for my good.
This is an excerpt from 100 Days of Living Deeply Rooted by Sopha Rush – a new devotional journal now available on DaySpring.com. Shop all books, journals, and devotions from DaySpring here.