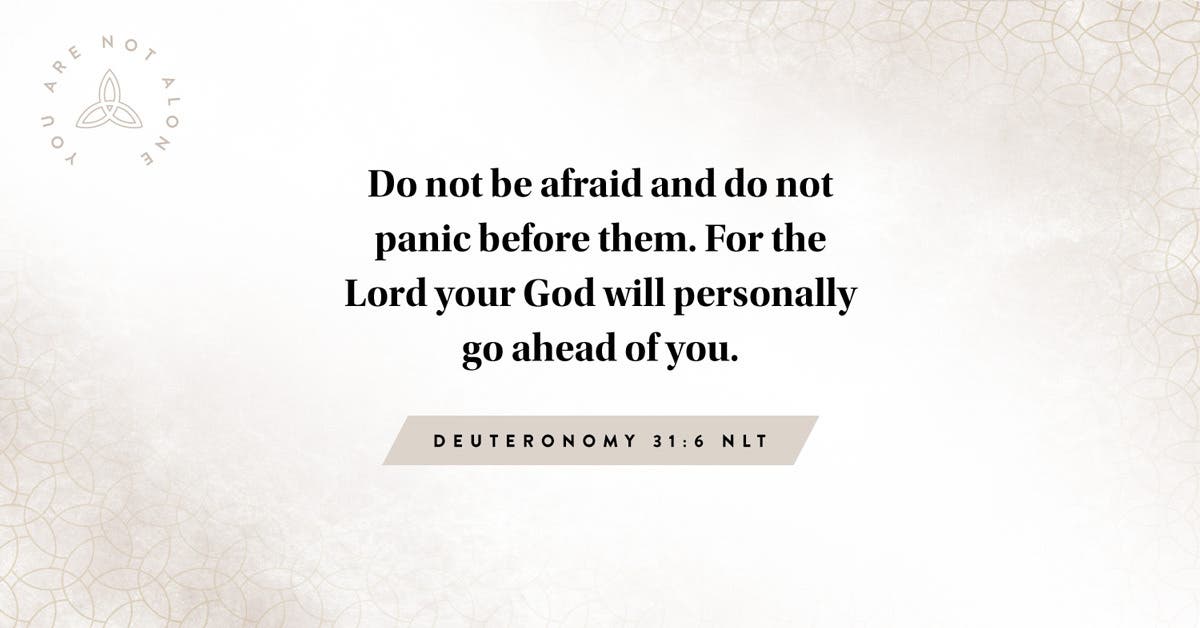 Five things God wants you to remember: 
You're never, ever alone. 
Nothing takes him by surprise. 
When you're weak, he's strong. 
He's the God of new beginnings. 
His love never gives up on us. 


Thank you, God, for standing by your word.  
I know I can count on you in all things  
and at all times. And as I learn these lessons,  
teach me also to demonstrate your ministry  
of presence to those who need a hug or a listening ear. 
Be strong and courageous and do it. Do not be afraid and do not be dismayed, for the LORD God, even my God, is with you. He will not leave you or forsake you until all the work for the service of the house of the LORD is finished.