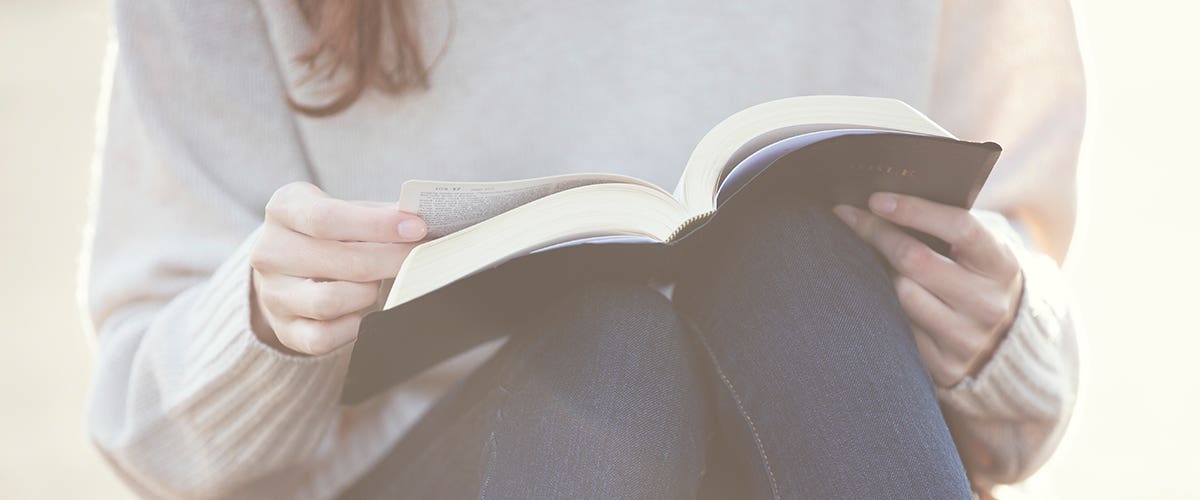 Year after year I tell myself it's going to be different, but year after year it's still the same.


My cup does NOT runneth over during the holidays. If anything, my cup tippeth over just before Thanksgiving, and I can never seem to find a spare second in my schedule to pick it up—let alone fill it up—until sometime in January.


It's frustrating. My schedule is full, but on many days, I feel empty. Every. Single. Year.


How is that even possible when my heart's desire is to focus on my Savior every day, especially during the time leading up to the holidays? Maybe it's because I let the good things get in the way of the God-things: the parties, the cooking, the goodies, the decorating, the shopping, the hosting, and the making of handmade crafts. Inevitably the schedule coordinating feels like an Olympic sport, and eventually my resounding "Yes!" turns into a somewhat resentful "I guess so."


It's at this point in the season that the problem becomes obvious. When I fill up all my time with commitments, I leave no time to fill up with Christ.


It's a recurring revelation I have around the same time every year.


But not this year. I am determined to be proactive instead of reactive. I am making a practical plan for filling up with Christ before the demands of the holidays begin. And I'm starting by asking God to change my heart. If you struggle with this, too, will you pray with me?


Lord, change my desire from making the holidays special to keeping the holidays sacred. Help me be intentional about filling up with You before I pour out to others. Show me how to honor You in my yes's and in my no's. May my plan be purposeful and bring glory to your Name. Amen.


One way we can keep the holidays sacred is by following this divine direction from Jesus. It can be our strategy for being intentional in filling up to pour out.


"The most important commandment is this: 'Listen, O Israel! The Lord our God is the one and only Lord. And you must love the Lord your God with all your heart, all your soul, all your mind, and all your strength.' The second is equally important: 'Love your neighbor as yourself.' No other commandment is greater than these." Mark 12:29-31 NLT


There is a reason that Jesus tells us that these are the greatest commandments. The first and second commandments—in that order—make up the holy recipe for how to serve. He is teaching us that loving God well first allows us to love others well forever.


Another way we can keep the holidays sacred is by making a divine to-do list and putting scheduled times with God on the calendar. It can be our strategy for honoring Him in our yeses and noes. Here are some simple ideas to get us started.


Designate a time and place for praise and thanksgiving. Invite your loved ones to do it with you. Record your thoughts in a gratitude journal, then share them with each other on a special occasion.


Listen to worship music while you are at home, in the car, or on a run. Create playlists for different occasions and share them with friends. Sing at the top of your lungs!


Memorize one Scripture each week. Ask a friend to do it with you and hold each other accountable. Write it on the bathroom mirror, on a sticky note for the dashboard, text it to each other, or make it a screensaver on your phone.


Find a cozy seat with a fluffy pillow in your house and claim it as your official God spot. Ask Him to meet you there when you read the Bible and pray. Reflect on your time and write any God stories in a journal.
If we let these God-things take precedence over the good things, our hearts will be prepared to pour out to others this season. Together, we can keep the holidays sacred by letting go of the busyness and allowing practices like these to become holy habits in our lives.


Looking for more ideas on how to have a Christ-centered holiday season? Check out these related articles: Table Manners & Ice Breakers, Hospitality Guide for Introverts and Inviting a Stranger to Dinner. At DaySpring, we know how easy it is to let the busyness take your focus away from the true joy of the holidays. View Your DaySpring Holiday Handbook to find tools, resources, inspiration, tips and ideas on how we can continue to shine His light in the midst of our ever-growing to-do lists.
Looking for more inspiration? Check out our Devotional Library and be sure to sign up for our e-newsletter to receive free articles, updates from our Ecard Studio as well as exclusive deals.