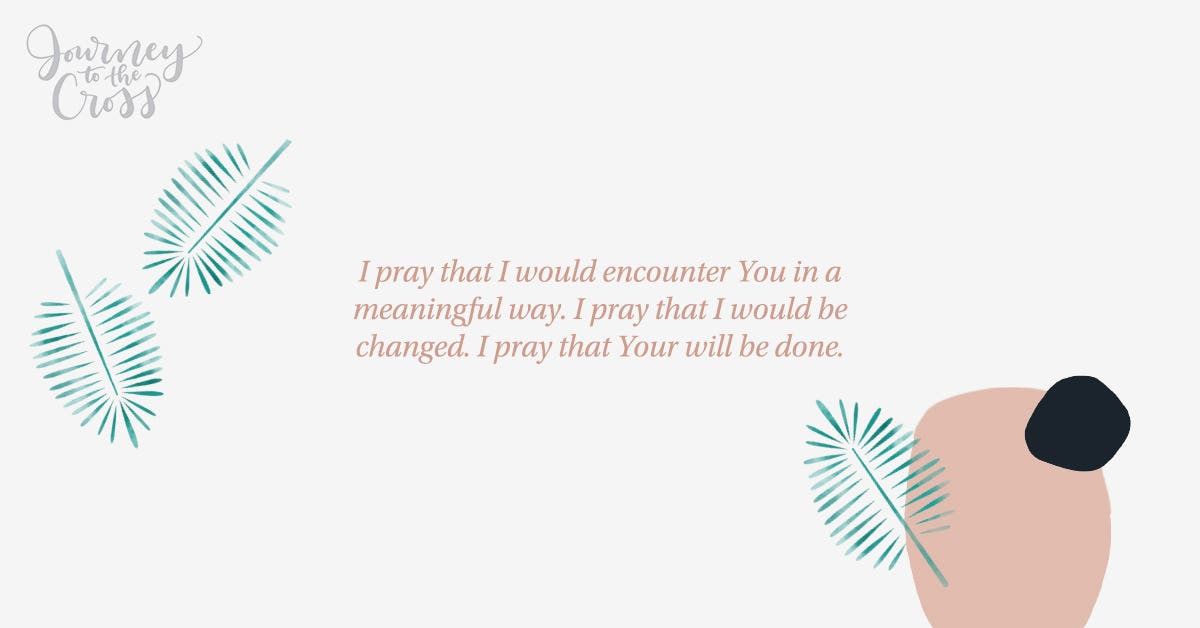 "Whenever you fast, don't be gloomy like the hypocrites. For they make their faces unattractive so that their fasting is obvious to people. Truly I tell you, they have their reward. But when you fast, put oil on your head and wash your face, so that your fasting isn't obvious to others but to your Father who is in secret. And your Father who sees in secret will reward you." (Matthew 6:16-18 CSB)
Personal fasting is meant to be a private practice, an act of obedience that we keep between ourselves and our Lord. It's meant to refine us, not to impress others. It's a gift that allows us to grow closer to God, not a performance that proves we were already there.
Are you fasting this Lent season? Are you making room for Jesus in your life and your heart? Are you seeking clarity as you commune with the Lord, asking Him to cleanse your mind and heart so you can more fully appreciate and celebrate the resurrection? If you are, I pray you do it from a place of honor and humility. I pray it brings you closer to Jesus, as He sees what you do in secret this season.
Here are some questions to reflect on during this season of preparing your heart:
Have you ever tried fasting? What was your experience like?
If you've never tried fasting, would you consider it during this season of Lent? If not, what's holding you back?
If you don't understand fasting, where or from whom could you learn more?
Dear God, thank You for giving me this space, this season of Lent to draw close to You and ready my heart for Easter. I don't want Easter to be just another holiday, simply a day for family, dressing up, eating a big meal, and hunting for eggs. I want it to truly be a celebration of the enormous sacrifice You made when You gave Your life for mine. I want to worship You and thank You and appreciate You more than ever before, and I know that this time of preparation will help me do that. Please guide me in the disciplines I choose so I can make much of You and less of me. Please help me remove distractions, honor the gift of salvation, and allow you to cleanse me of any sin between us. Thank You, Lord, for loving me enough to refine me, to save me, to draw me near. I love You. Amen.
This is an excerpt from Journey to the Cross: Forty Days to Prepare Your Heart for Easter, from the (in)courage community. If you are enjoying this series, you can purchase the book to experience forty days of encouragement and guided Scripture, reflections, and prayers.