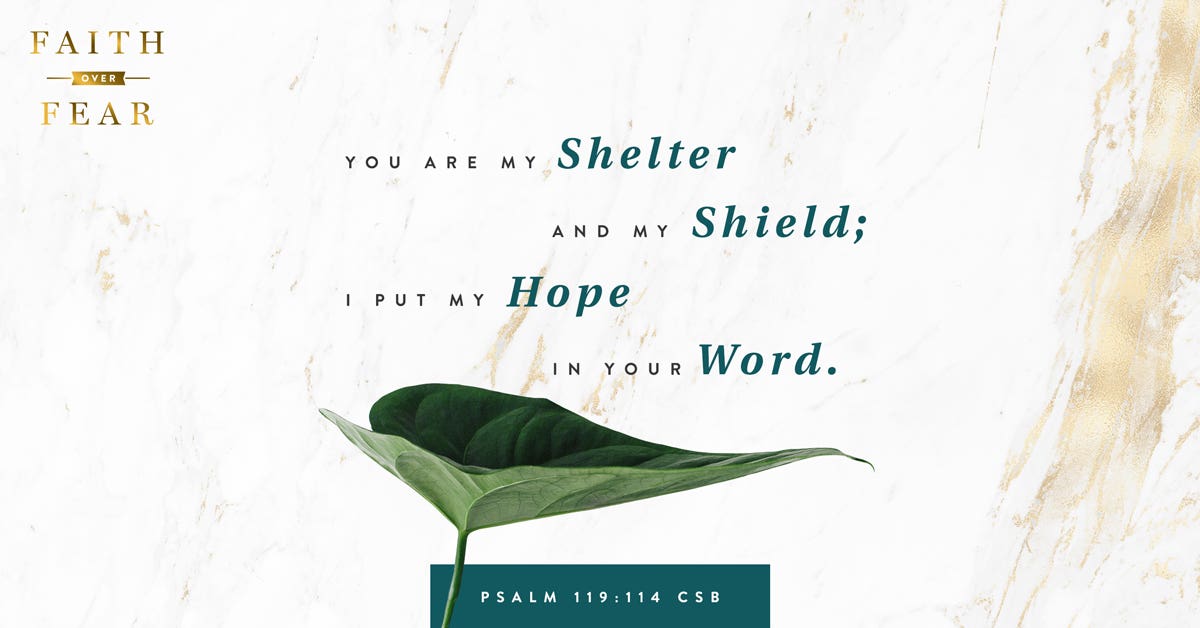 Faith is sacrifice. Putting our plans, our agenda, and our needs into the hands of God requires sacrifice – of self. It means allowing our will to dissolve into His. He has a grand purpose for each of our lives, but He won't make us do anything. Isn't it wonderful to serve a God who doesn't dictate what we do?! Our decision to live God's way is the fulfillment of our true purpose in His design. Is it hard to do? Yes! His call is not always easy – it creates complete dependence on Him. Some of the greatest spiritual giants in history struggled at some point or another with this, including Jesus Himself. But the long-term, eternal rewards ultimately outweigh the short-term, worldly pleasure of living for ourselves.
Going a little farther, [Jesus] fell facedown and prayed, "My Father, if it is possible, let this cup pass from Me. Yet not as I will, but as You will." (Matthew 26:39)
By faith Moses, when he had grown up, refused to be called the son of Pharaoh's daughter and chose to suffer with the people of God rather than to enjoy the fleeting pleasure of sin. For he considered reproach for the sake of Christ to be greater wealth than the treasures of Egypt, since he was looking ahead to the reward. (Hebrews 11:24-26)
He died for all so that those who live should no longer live for themselves, but for the One who died for them and was raised. (II Corinthians 5:15)
I consider my life of no value to myself; my purpose is to finish my course and the ministry I received from the Lord Jesus, to testify to the gospel of God's grace. (Acts 20:24)
Father, releasing my agendas and plans is hard. Self wrestles for first place and wants its own way. Please give me the faith and focus I need for keeping Your will and Your way as my first and top priority. I love You and trust that You know best how to use me for Your bigger, lasting purpose.
----------------
This is an excerpt from 100 Days of Faith Over Fear by Lisa Stilwell. If you are enjoying this series, consider purchasing a copy of this new book to bless someone that could use daily words of encouragement. Shop all DaySpring Books and Devotionals.