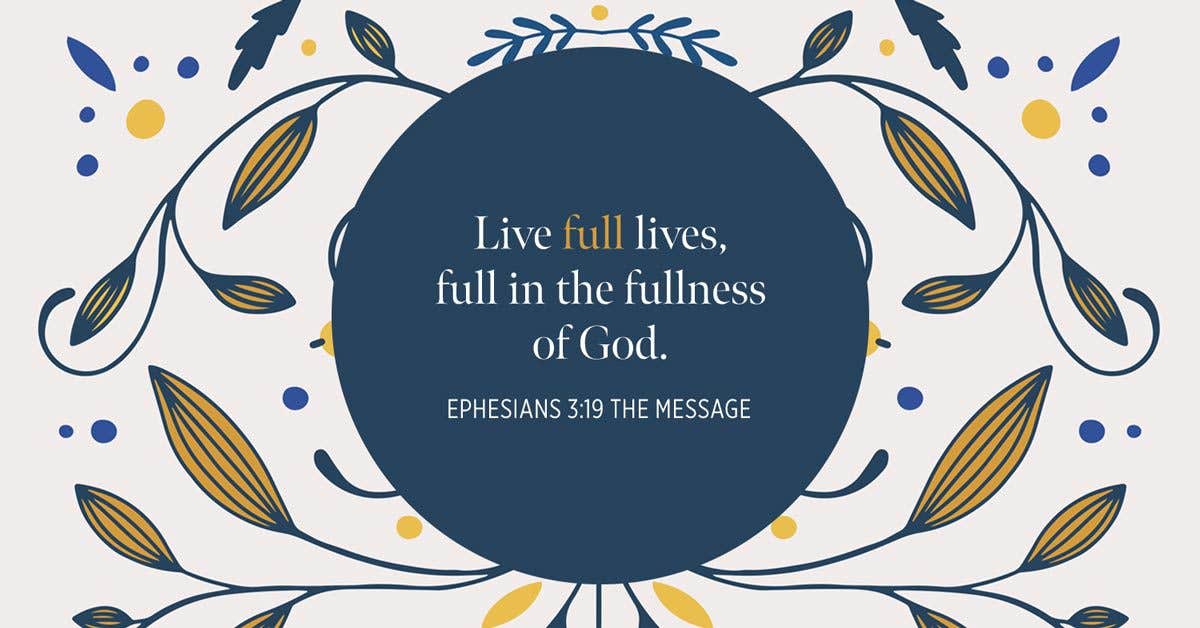 Live full lives, full in the fullness of God. EPHESIANS 3:19 THE MESSAGE
When we're filled with God, the overflow is love. Love leads to the most fulfilling life - it's why we were created and what we were created to do. Love is the path to every heart, armed with the power to change it. Nothing else we say or do makes more of a difference than love will. Listen quietly. Smile widely. Hug tightly. Speak kindly. Serve humbly. There are endless ways to love people and simple ways to show it. Love has an amazing ability to awaken a person to their worth and purpose—priceless things bestowed on us by a perfect God.
When we give or experience love, it resonates with the deepest part of us, because life is meant to be shared. We're better together. Family, friends, neighbors, coworkers, and every God-appointed connection makes our lives full and meaningful. His plan is detailed and indestructible, built on our relationship with Him and each other. We sometimes think we need to figure out the pattern of our lives and what we should be doing, when in truth, it's always right in front of us—Jesus said, "Love each other. Just as I have loved you, you should love each other" (John 13:34 NLT). In doing this, every piece falls into place more beautifully than we can imagine.
Increase in me the capacity to love and give grace to everyone in my life, Lord.
This is an excerpt from In This Together: 90 Devotions on the Book of Ephesians – a devotional now available for pre-order on DaySpring.com. Shop all books, journals, and devotions from DaySpring here.