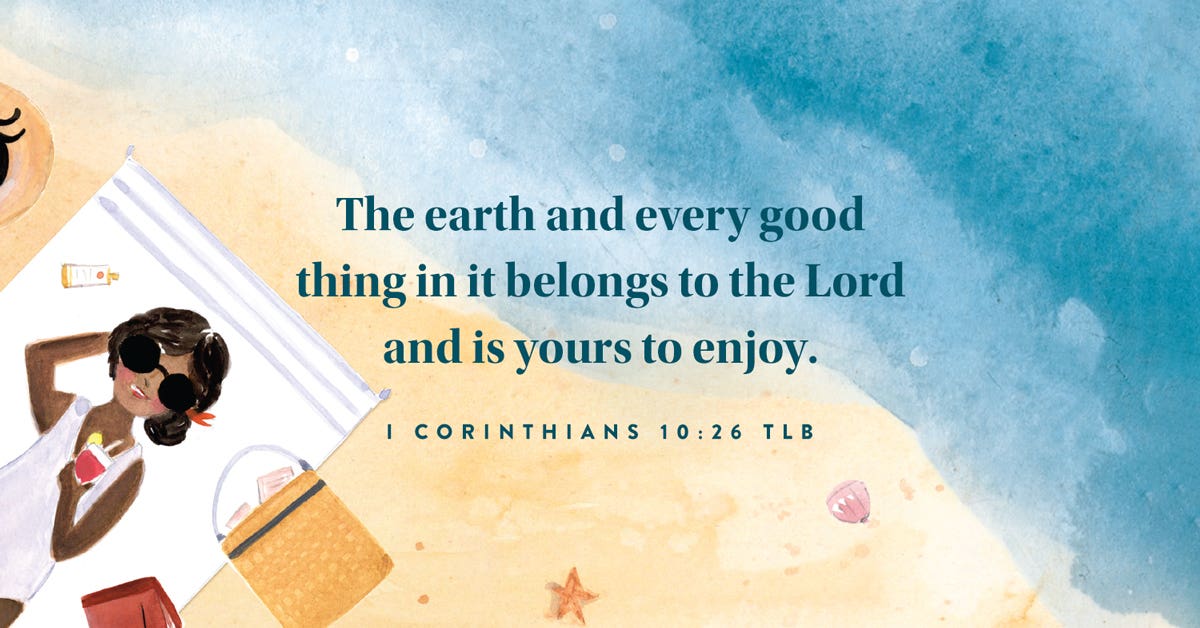 How happy you must be— you get a fresh start, your slate's wiped clean. PSALM 32:1 THE MESSAGE
Happy is what we should be every morning when we open our eyes and God hands us a fresh start and a clean slate. His grace might seem oceanic, but it's so much bigger than that! Water covers about 71 percent of the earth and the oceans make up 96.5 percent of it. Grace covers 100 percent of our sin for 100 percent of our lives. God gathered together the waters and gave us the beauty of oceans, seas, lakes, and rivers, which we're thankful for every time we see and enjoy them. But when God graciously offered the life of His Son to take our sin and give us the beauty of a new life, we got something to be eternally grateful for.
It's easy to get caught up in mental reruns of yesterday when we mess up and do things we know we shouldn't. Maybe we lost our temper and damaged a relationship or did something we know God isn't pleased with. If we ask for forgiveness, we're the only ones watching the replay. God wiped the slate clean as soon as we repented. And if we do our part to mend a relationship by apologizing to the one we offended, we have to trust the rest of the healing to God. I spent some time in a rut a few years ago, when I was doing everything God told me to do to repair a close relationship. My efforts proved fruitless, so I put it down and kept praying. God is so faithful, and His grace is always sufficient. He restored the relationship and changed both of our hearts in the process. It's back to beautiful because of Him.
We can enjoy rest instead of inviting stress if we make a habit of leaning into God's love for us. "God showed how much He loved us by sending His one and only Son into the world so that we might have eternal life through Him" (1 JOHN 4:9 NLT). Look up and lean in today, you're loved lavishly and covered in grace—and there's a fresh start with your name on it.
Father, I'm refreshed by Your love and the gift of grace.
This is an excerpt from The Beach is Calling: 90 Devotions for Rest & Relaxation – a devotional now available on DaySpring.com. Shop all books, journals, and devotions from DaySpring here.