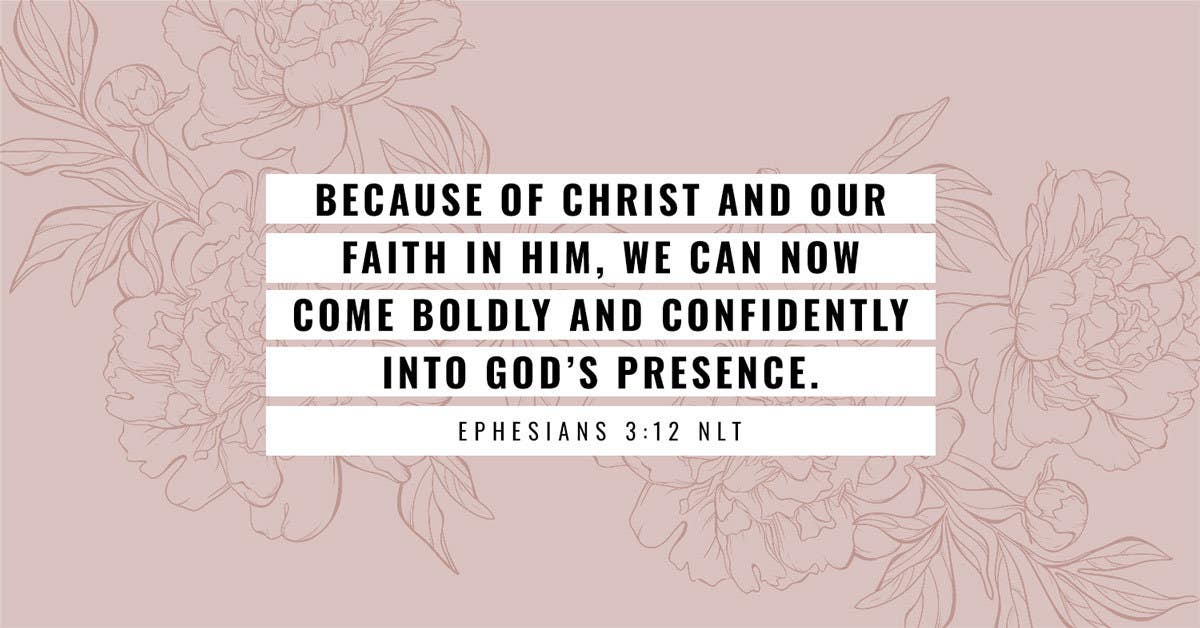 SCRIPTURE READING: EPHESIANS 1
We're not self-sufficient, self-made, or self-sustained. God chose us for Himself! When we rely on ourselves, when we reach the end of ourselves, there's nothing left. But the moment we surrender to God's plan and will, we're accepted, graced, validated, and adopted. When we reach the end of ourselves, there we find Him—perfect, complete, abounding, and good.
No measure of validation on earth could ever amount to the security of being chosen by God. Because He wanted to, God lavished His glorious grace over us through the high price of Jesus' blood—a currency beyond our comprehension. So there's no need for us to feel abandoned, alone, or estranged. God comes to us, invites us to His table, and then gives us the power to become more like Him.
Here's where you place your confidence: You belong. You are a daughter of the Most-High God. You are a co-heir with Christ. You are a choice vessel for the Holy Spirit. You are not an outsider; you are deeply known.
As you embrace these life-changing truths, you'll delight in God's acceptance and rest in the depths of His grace.
Because we are united with Christ, we have received an inheritance from God, for he chose us in advance, and he makes everything work out according to his plan. EPHESIANS 1:11
DECLARATION
I am chosen by God. I will never be abandoned. Even when I fall short, He will continue to choose me. I am confident that God will always desire me, pursue me, and esteem me.
This is an excerpt from 100 Days of Life-Changing Confidence by Amanda Pittman – a new devotional journal now available on DaySpring.com. Shop all books, journals, and devotions from DaySpring here.