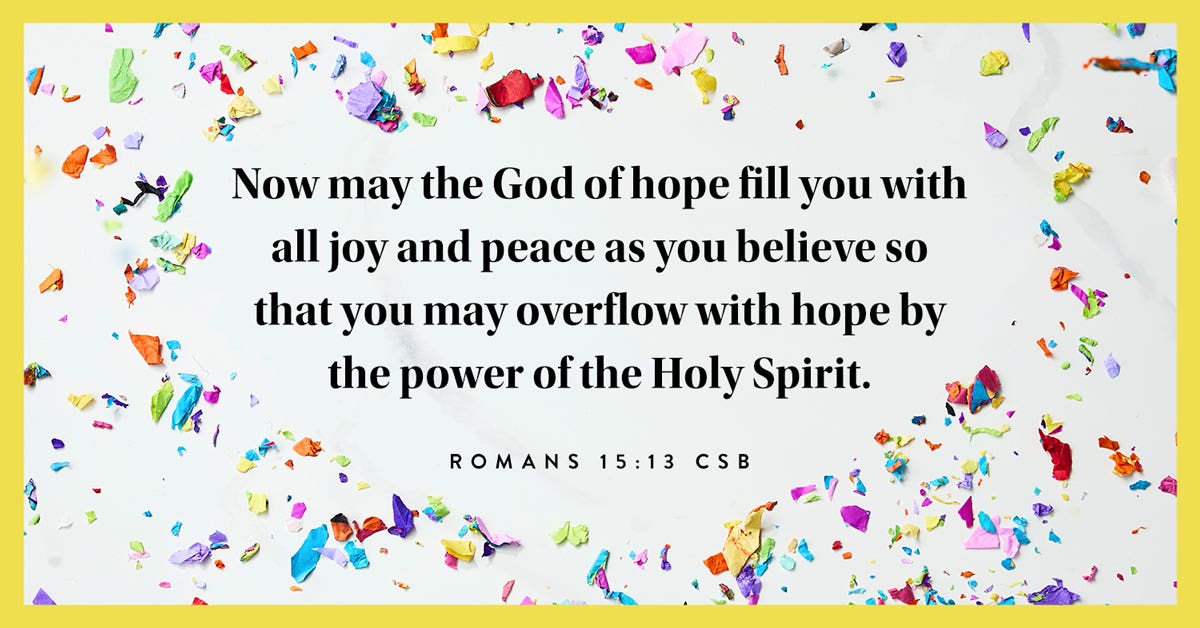 Let the peace of God rule in your hearts. COLOSSIANS 3:15 NKJV
It's easy to stay positive and upbeat when people see eye to eye and agree with each other. However, negativity can be LOUD (and praise quiet) when opinions differ. People are drawing lines to divide the world, and it can be so easy to have a comment war with someone you barely even know to persuade them to see things your way. Choose peace and positivity instead. Let them see God in you and how you treat people. You've never met someone that God didn't die for. He loves all of us even when we are unlovable. Through every comment, through every post, through every personal interaction, choose to be a positive example of a believer. The Bible says the world will know Christians because of the way they love. It's so easy to get caught up in the trap of judgment, making decisions about who is worthy and who isn't, and all this does is divide us. We are just called to love one another. He'll sort us all out later.
Can you think of a time when negativity drowned out a praise-worthy moment? Or a time when your response on social media didn't reflect the heart of Jesus? How can we stay positive when it's so easy to get caught up in the negative?
TODAY, I PRAISE GOD FOR...
This is an excerpt from 100 Days of Praise & Positivity by Maghon Taylor - a devotional journal now available on DaySpring.com. Shop all books, journals, and devotions from DaySpring here.