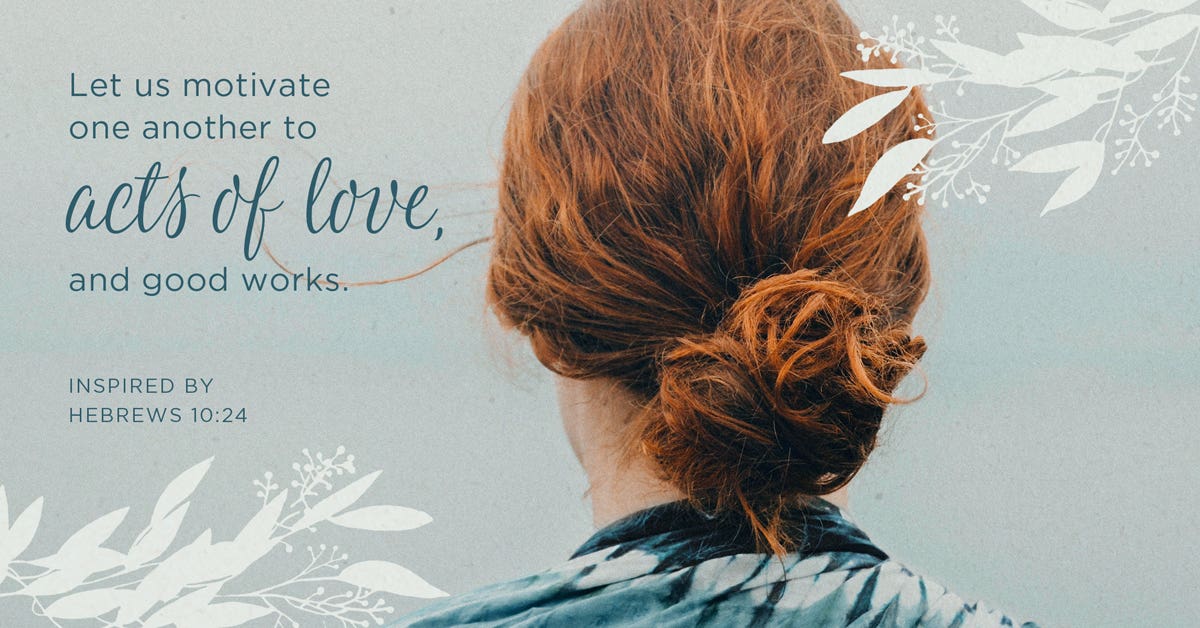 There were hundreds of pigeons, everywhere. I tiptoed among them when suddenly dozens of them flew into the sky at once, as if on cue. But no sooner had they taken off, then they landed right back on the spot where they began. They did this over and over. This place was their community. I'm longing for community like that. To find our people and hang together. To fly together when we hear threatening "footsteps" coming. To stick together and return again to "our place." But sometimes it's just easier to leave the flock when surroundings become threatening. We compare and measure ourselves short. We quit risking. We leave everyone behind to be alone. Except alone won't work—we need each other.
Community needs the one who's perched in the tree and the one whose view is from the ground. We need the older one and the younger one. Everyone has something unique to offer. And what would community be if there were no diversity? Few things are as lovely as pulling together and cheering each other on. Few things are as wonderful as giving our strengths and receiving from others what we lack. Few things are as sacred as protecting, trusting, and caring for one another...building a community where we all belong.
And let us be concerned about one another in order to promote love and good works, not staying away from our worship meetings, as some habitually do, but encouraging each other, and all the more as you see the day drawing near.
HEBREWS 10:24-25
This is an excerpt from our 365-day A Moment to Breathe Devotional Journal.