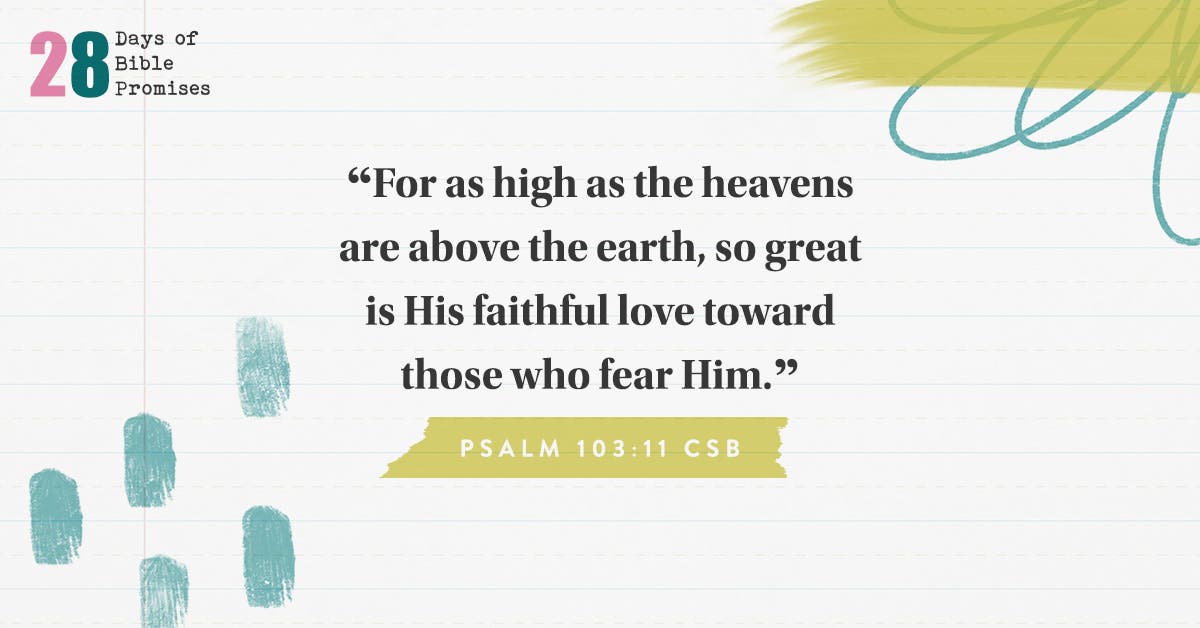 Isn't it wonderful how God doesn't require you to have a large amount of faith in order to act in your life? He understands the struggle to believe in something you can't see, so He doesn't expect faith the size of Mt. Rushmore! No, you only need to have a small amount, just so long as it's real. Authentic faith the size of a dot can move a mountain. So, what is He convincing you to have faith in Him for? Believe… trust… have genuine faith that He will do what He says He will do.
But I have trusted in Your faithful love; my heart will rejoice in Your deliverance. (Psalm 13:5 HCSB)
But He said to them, "Why are you fearful, you of little faith?" Then He got up and rebuked the winds and the sea. And there was a great calm. (Matthew 8:26 HCSB)
"Go your way," Jesus told him. "Your faith has healed you." Immediately he could see and began to follow Him on the road. (Mark 10:52 HCSB)
For I assure you: If you have faith the size of a mustard seed, you will tell this mountain, "Move from here to there" and it will move. Nothing will be impossible for you. (Matthew 17:20 HCSB)
Yes, Lord, I trust You and have faith that You are true to Your promises. You have never failed me in the past, so I have faith that You are with me now and in my future.
This is an excerpt from 100 Days of Bible Promises by Shanna Noel and - a devotional book released by DaySpring publishing. Learn more about this book, or shop other books & devotionals from DaySpring.