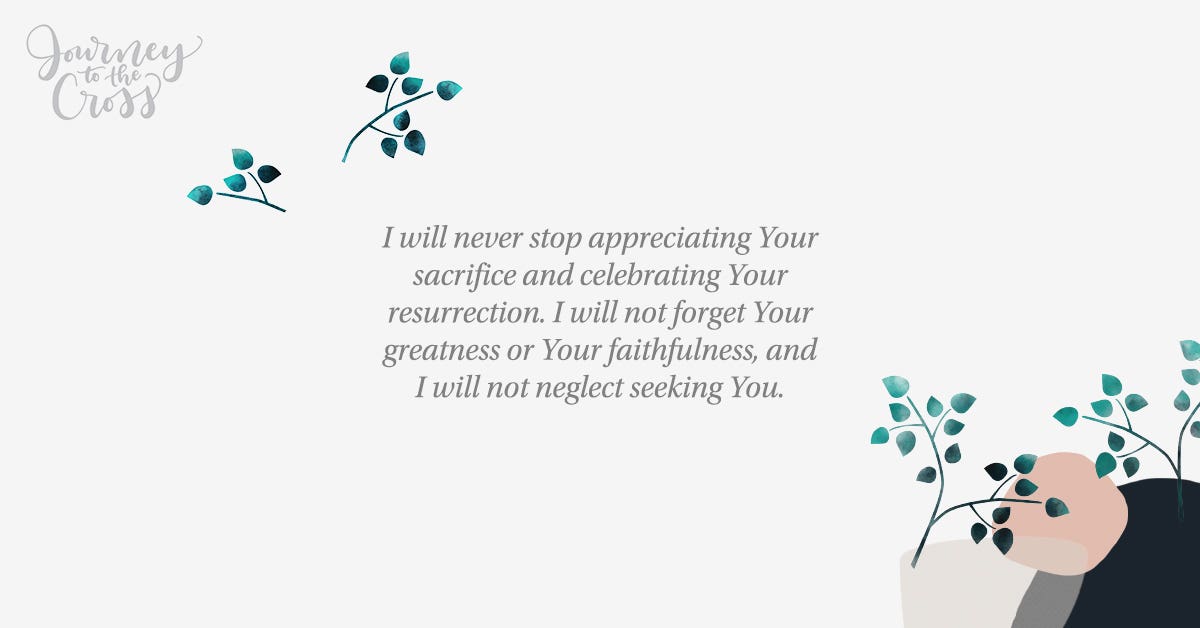 Dear Lord,
What a journey this has been! I'm so grateful for this time set apart to seek You and find You, to draw near You and follow You. Though Easter will come and go, I will never stop appreciating Your sacrifice and celebrating Your resurrection. I will not forget Your greatness or Your faithfulness, and I will not neglect seeking You. Please, Lord, don't let me forget You.
I know You've been refining me for a reason, God, and I know You have a plan for me. Please make it clear. Please open my eyes and my heart, and show me the next steps I should take. Show me how I can serve You right where I am, and show me exactly where You want me to go from here. Give me courage and give me wisdom as I follow You, give me a community of faith that can walk with me, and also give me humility to remember that You are the One making my paths straight.
Thank You, God – for loving me and forgiving me and ultimately, conquering sin and death for me. Thank You for everything. I love You.
Amen.
This is an excerpt from Journey to the Cross: Forty Days to Prepare Your Heart for Easter, from the (in)courage community. If you are enjoying this series, you can purchase the book to experience forty days of encouragement and guided Scripture, reflections, and prayers.