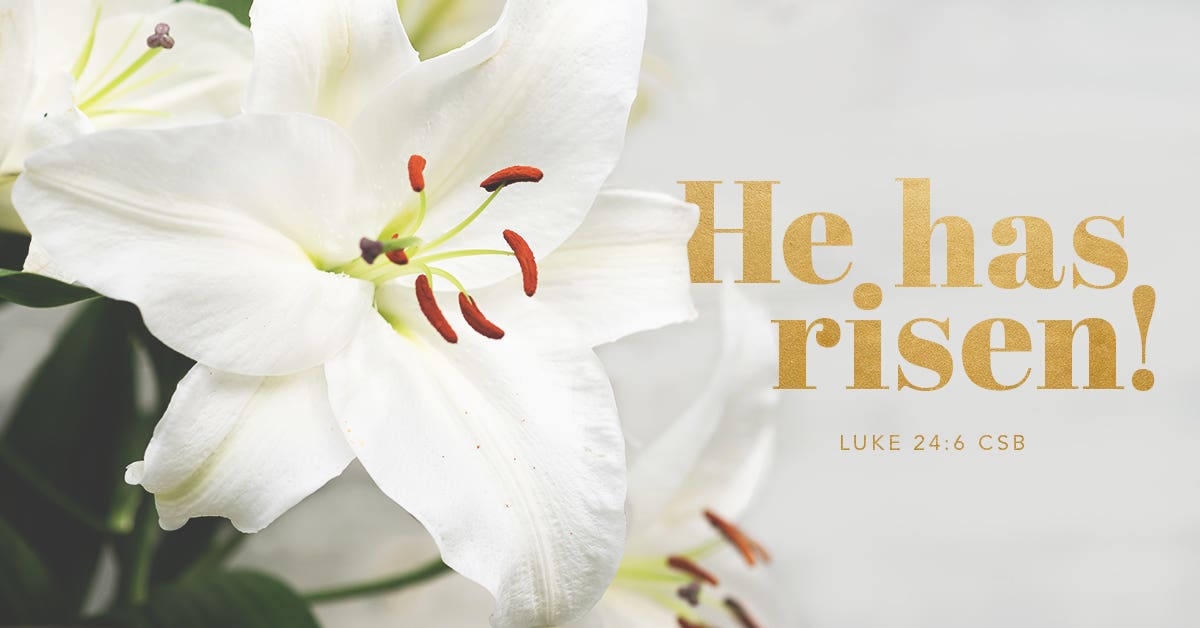 Today is a day full of alleluias and shouts of praise! "He is Risen" rings loud and clear in church services and across social media. The story of Jesus' resurrection speaks so loudly on Easter Sunday, echoing victory, love and confidence in our Savior. But just like the Easter story doesn't end at the cross, our joy doesn't end today either. We are called to live with an eternal perspective, knowing His love, grace and mercy go on past Easter Sunday and enter our lives in each and every moment. Because of Jesus, we can walk daily with joy in our hearts–confident in His love.
Let's pray for the week ahead:
Father, your love for us shines through Jesus' resurrection that we celebrate this Easter morning. Thank you for this promise of joy and gift of salvation, restoring our hearts to you through the cross. Help us to remember all the ways You have loved us. Give us clear hearts and minds that seek You and find You in each and every moment. Amen.
Scripture to focus on this week:
He is not here, but he has risen!
Luke 24:6 CSB
Join us as our daily devotion continues on April 2nd with a 30 day series, A Moment to Breathe: Meet God in Your Everyday Mess.