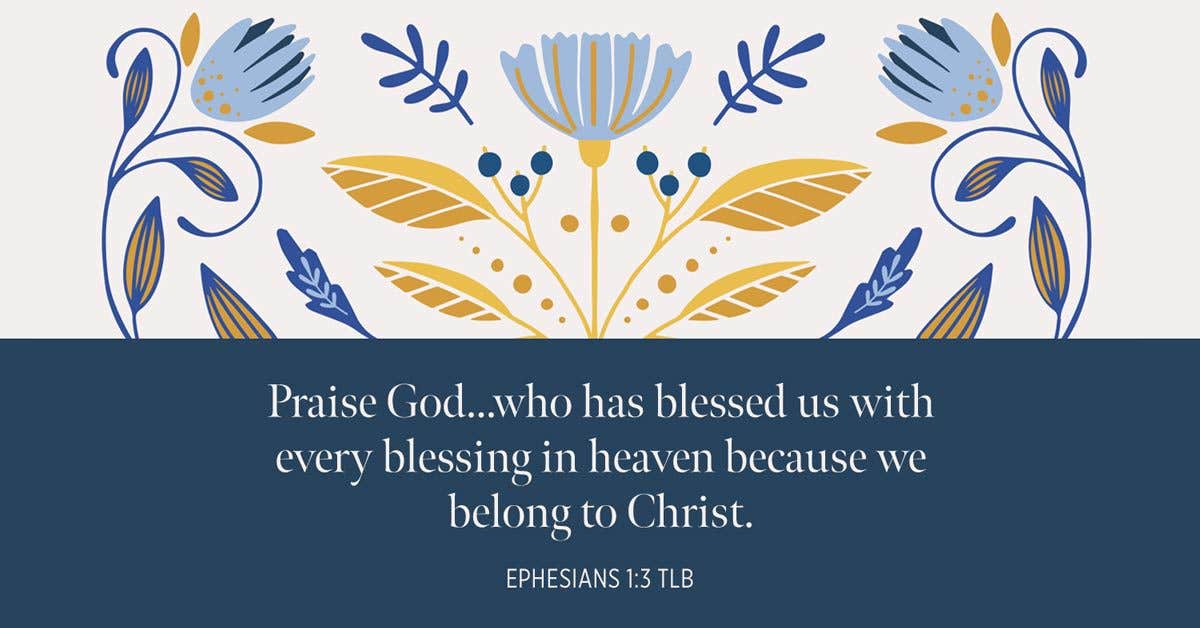 God is so rich in mercy... He gave us back our lives again when He raised Christ from the dead – only by His undeserved favor have we ever been saved. EPHESIANS 2:4-5 TLB
It's hard to comprehend that we're richer than we can imagine and favored beyond measure without having done a single thing to earn it. Love acted first and asked for nothing. There are no conditions set forth or standards to meet to qualify for God's love and mercy. We don't deserve it, but we don't have the power to stop it. The love we show each other should look like the love God showed us—act first and ask for nothing.
We're living in a time when giving the things that hold eternal value matters more than ever. We need to be proactive about love and forgiveness, compassion and kindness, tenderness and empathy. As our lives feel like they're speeding up through advances in technology, the pressures of work schedules, and the general hurriedness of day-to-day routines, taking time to invest in our relationships is slowing to a standstill. It's important to look around and see where love can act mercifully—when friends need a visit, not a text; when our families need our presence; when a stranger needs a smile. God will bring the opportunities—it's up to us to bring the action.
Align my hands and feet with Your heart, Lord, to put love in action every day.
This is an excerpt from In This Together: 90 Devotions on the Book of Ephesians – a devotional now available for pre-order on DaySpring.com. Shop all books, journals, and devotions from DaySpring here.