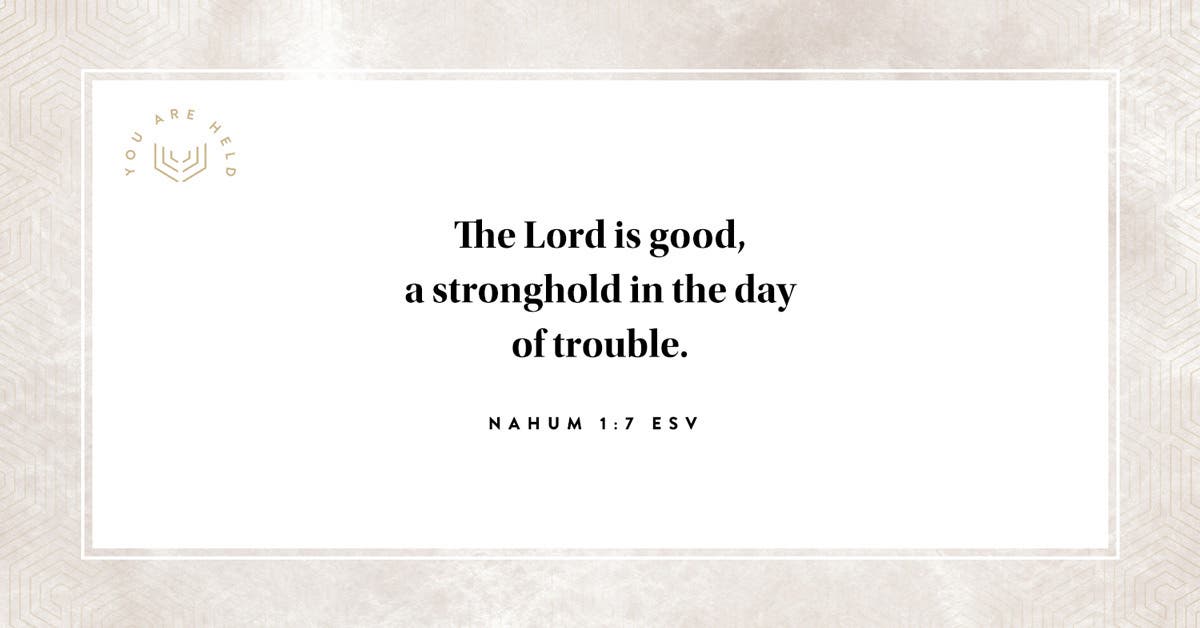 She breathed in deeply the sweetest of all scents, the smell of newborn baby. It had been years since she'd had a baby of her own, so she jumped at every chance to hold her new nephew.


After she fed him his bottle, he immediately went to sleep in her arms, his soft breathing lulling her into a state of rest. She thought of all the work that needed to be done but decided it could wait. This was more important. With each soft snore that he made, her soul became more and more still. As she soaked in the moment, it reminded her of what it means to truly abide.


Jesus said in John 15:9 (NASB),


Just as the Father has loved Me, I have also loved you; abide in My love.


The word abide in the original language also carries these definitions: "to remain, to dwell," and my personal favorite, "to be held."


The practice of abiding was so important to Jesus because He knew that it was the life-giving source of all activity. In fact, if we are not abiding in Him, we can do nothing (John 15:5). Our connection to Him is vital for our growth as Christ followers, but it also gives us the capacity to feel loved by Him.


One of the ways that we abide is by taking time daily to spend with the Lord. As we read His Word and pray to Him, we feel that love inside us growing stronger with each passing day. Jesus loves each one of us so fully and completely.


Just as the newborn baby was content to be held and loved, allow yourself to feel the love of your Savior. Just abide.


Jesus, help us to find a moment today to rest in Your presence. We know that it's in those quiet moments that we feel Your love surround us as we simply abide in You.


April Rodgers
Made to Shine: 90 Devotions to Enjoy and Reflect God's Light


Looking for more inspiration? You can find more resources for hope and encouragement, such as products to help you grow in your faith or resources in our article library on DaySpring.com.