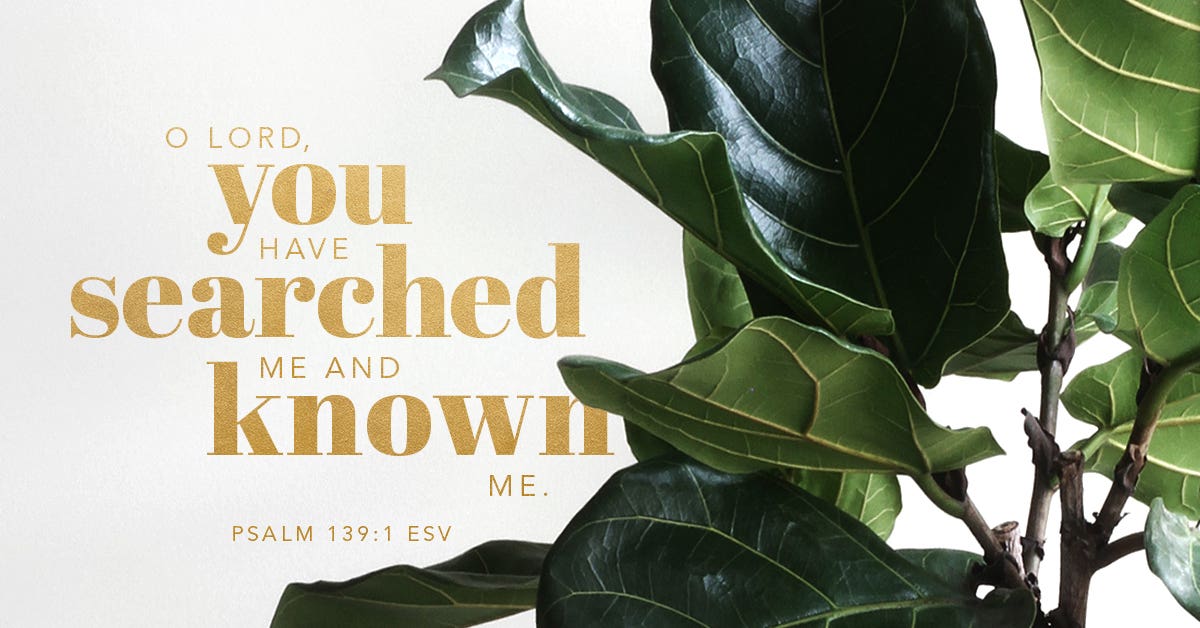 This week, we will look at how God created us to be loved, appreciated and one of a kind. He knows us better than we know ourselves. He also knows that trusting Him is a brave thing for us to do. Sometimes He uses challenges and brokenness to grow courage in us. And sometimes He seems to fall silent no matter how many hours we spend in prayer. It is during these difficult seasons that we learn what trusting God truly means. And it is only through these experiences that we become more and more prepared to shine His light to others.
Let's pray for the week ahead:
Dear Father, thank you for loving us. We ask, Lord, that you stay close to us this week as we study Your Word. Open our hearts to hear exactly what you have for us. Teach us, as only You can, to place our trust, confidence and hope in You alone. Amen.
Lord, you have examined me and know all about me. You know when I sit down and when I get up. You know my thoughts before I think them.
Psalm 139:1-2