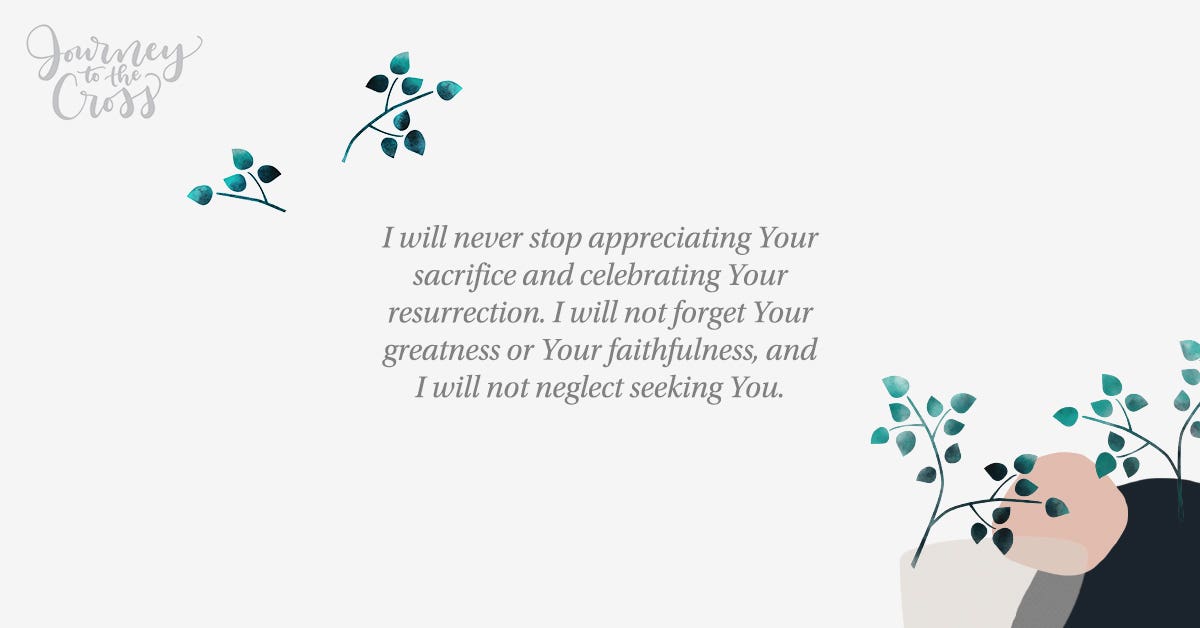 Dear God,
You are so faithful, so generous, so gracious. Your gift of salvation can sometimes feel overwhelming when I consider my own faithlessness, my own fallibility, my own foolishness. I can barely breathe when I think that You created the heavens and earth but are also mindful of me. I can hardly believe it when I think that You loved me so much that You paid the price of my sin. But, Lord, I do believe! I believe and I am so thankful. I'm so thankful that You love me, so thankful that You didn't leave me in my sin, so thankful that You refuse to let anything come between us.
Forgive me, Lord, for all the times I've forgotten – about Your greatness, about Your grace, about You. Forgive me for putting myself first, and thank You for being faithful to remind me, time and time again, of the plans You have for me and the path You've laid for me. Thank You for giving me an example to follow in Jesus and Your Word as a weapon to use when I face temptation. Thank You for forgiving me, again, when I stumble. And thank You for being so faithful to me when I fail, while never seeing me as a failure.
God, I love You so much. Thank You for loving me.
Amen.
This is an excerpt from Journey to the Cross: Forty Days to Prepare Your Heart for Easter, from the (in)courage community. If you are enjoying this series, you can purchase the book to experience forty days of encouragement and guided Scripture, reflections, and prayers.