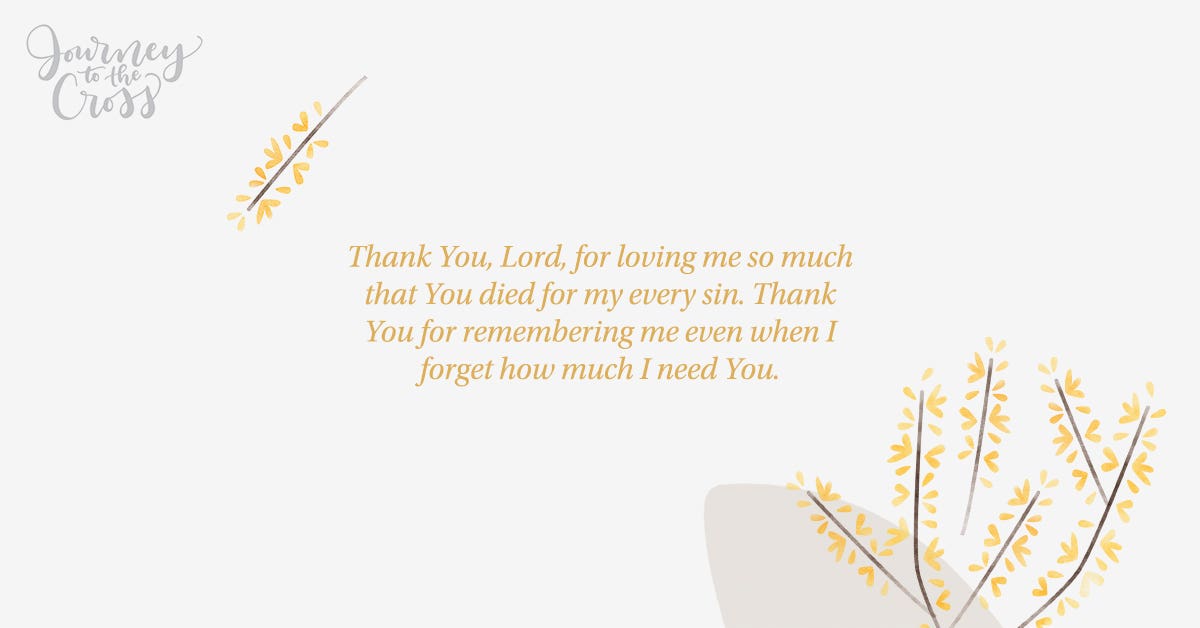 Merciful and loving Father,
I come to You broken, open, and laid bare. You have searched me and stripped away everything that's kept me from You, and I'm grateful. You have shown me my sin and reminded me of Your sacrifice for it, and I give You all my thanks. I don't want to be proud, Lord; banish any remaining pride from my heart.
This is holy ground that You've allowed me to touch, God, and I don't want to leave. I want to abide in You, to remain in Your presence, to turn away from anything that might come between us. Please keep me humble, Lord. Keep me watchful for the ways the world tries to distract me, and keep my eyes open for opportunities of service so I can display who You are to others. Protect my heart; remind me every day that You are God and I am not.
I don't want to leave this season of Lent unchanged, Lord. I don't want to return to my proud ways, my distracted days. I want to stay right here with You, with not one thing pulling me from You. Please help me stay in this posture, this mindset, this holy communion with You forever.
In Jesus' name I pray,
Amen.
This is an excerpt from Journey to the Cross: Forty Days to Prepare Your Heart for Easter, from the (in)courage community. If you are enjoying this series, you can purchase the book to experience forty days of encouragement and guided Scripture, reflections, and prayers.