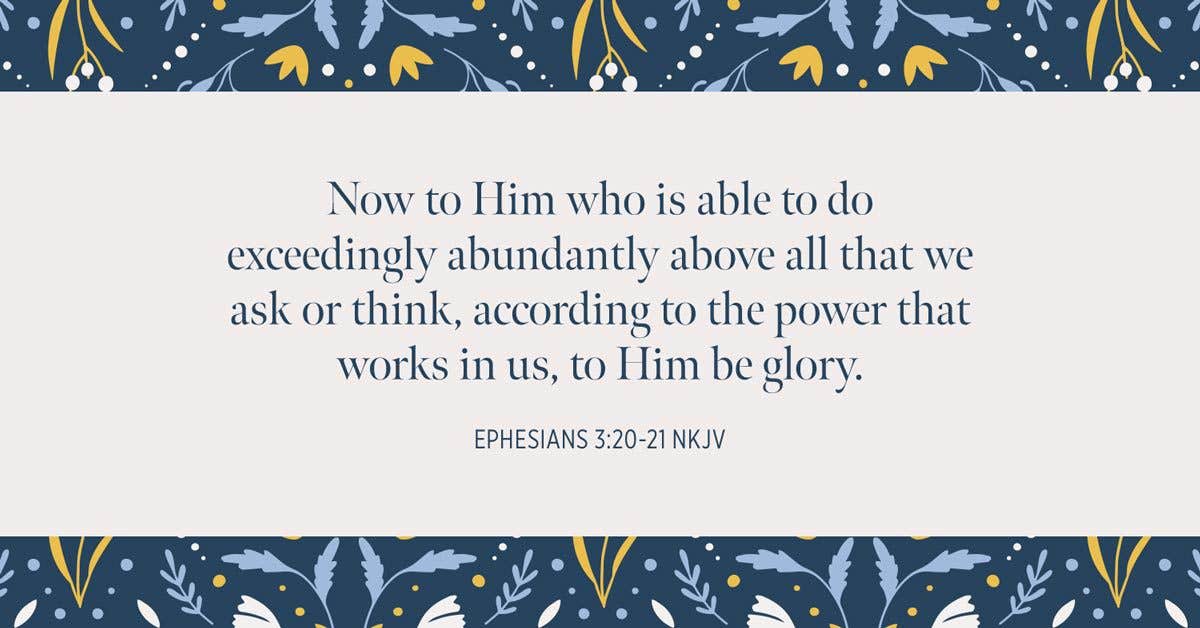 When we trust in Him, we're free to say whatever needs to be said, bold to go wherever we need to go. EPHESIANS 3:12 THE MESSAGE
There are times when God prompts us to say or do something for someone and we hesitate to follow through for fear of rejection or a negative response. Overcoming the hesitation is a process of learning to trust God completely. Reactions are not our responsibility, but obedience is. When God is asking us to act, the "nudging" won't let up. We're on this earth to carry each other along, to walk side by side, to encourage hope, and to do it with a spirit of humility and joy.
If we're not careful and prayerful, we can fall into a habit of thinking what we do is more important than who we are. Just as our presence is often more of a blessing than the physical projects we do, our kind, loving, and positive attitude can leave the most meaningful impression. The eternal work of our amazing God in the hearts of humans is unseen, but His presence is what we hope people perceive in us. It's what they'll remember. It's what they'll think about when our good deeds are finished. The love that inspires us is the thing that will last—even when the things we do are long past.
Give me courage to follow Your prompts, Lord. Make me confident in the steps I take to reflect Your love.
This is an excerpt from In This Together: 90 Devotions on the Book of Ephesians – a devotional now available for pre-order on DaySpring.com. Shop all books, journals, and devotions from DaySpring here.