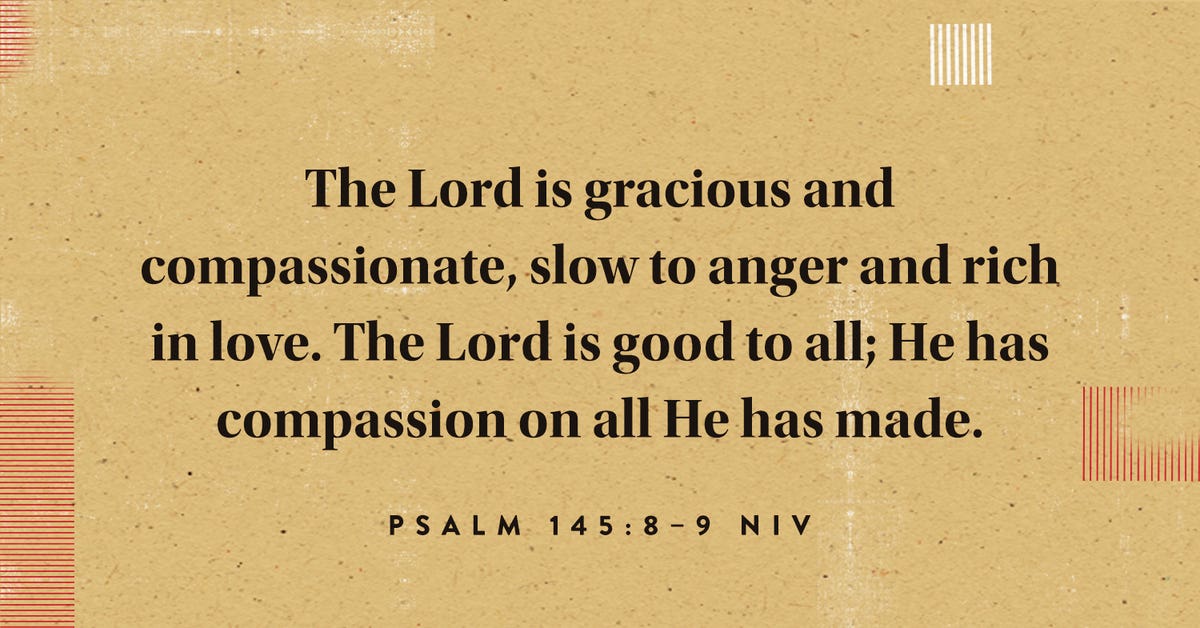 The Master of Life's been good to me. He has given me strength to face past illnesses, and victory in the face of defeat. He has given me life and joy where others saw oblivion. He has given new purpose to live for, new services to render, and old wounds to heal. Life and love go on, let the music play. —Johnny Cash
Dear friends, since God so loved us, we also ought to love one another. —I John 4:11 NIV

If you had to list the number of ways the Master of Life, as Johnny Cash memorably refers to the Lord, has been good to you, how long would it take you? How long would your list be?
Think of the strength He's given you to overcome illness, injury, and personal struggles. Think of the times He's helped you snatch victory from the jaws of defeat, to succeed when everyone around you was convinced that failure was your destiny. Think of how He shined a light in the darkest of circumstances.
And then ask yourself this: How did He do it? Did He work through miraculous, invisible intervention? Or did He work through other people? Did He equip someone close to you to say or do just the right thing at just the right time? Did He bring a stranger into your life for an unmistakable purpose?
As the preceding words of the apostle John suggest, God intervenes in our lives for reasons beyond merely demonstrating His power and goodness or merely bringing us healing and happiness. He does it to set off a chain reaction. He does with it an eye toward our helping others in turn.
As Johnny Cash points out, the new lease on life that God gives has exciting implications for us—but implications that require work. We have a new purpose to live for. The work that God accomplishes in our lives sets the direction for our new ministry. If He helps us recover from a loss or helps us work through grief, He's positioning us to do the same for others. If He sets us up to be able to speak from experience and truly empathize with hurting people, He wants us to do just that. If He helps us discover our spiritual gifts, He will open the door for us to use them in ways that benefit others.
And if He brings people into our orbits, He wants us to learn to live in peace with them, even if it means healing old wounds. In Matthew 5:23–24, Jesus says, "So if you are about to offer your gift to God at the altar and there you remember that your brother has something against you, leave your gift there in front of the altar, go at once and make peace with your brother, and then come back and offer your gift to God" (GNT).We can't properly worship God until we're properly reconciled with the people in our lives.
Johnny Cash well understood that the key to our fulfillment and joy is to realize that everything God does for us prepares us to do things for others. If we keep His blessings to ourselves, we miss the point—and break God's chain of love.
Heavenly Father, thank You for Your goodness to me. Thank You for healing me and transforming my life in amazing ways, both big and small. Let me never lose sight of what You have done for me. Show me how to fulfill Your purposes for me, how to render new services, and how to heal old wounds. In Jesus' name. Amen.
This is an excerpt from Walking the Line: 90 Devotions of Truth and Hope Based on the Faith of Johnny Cash – a new devotional now available on DaySpring.com. Shop all books, journals, and devotions from DaySpring here.